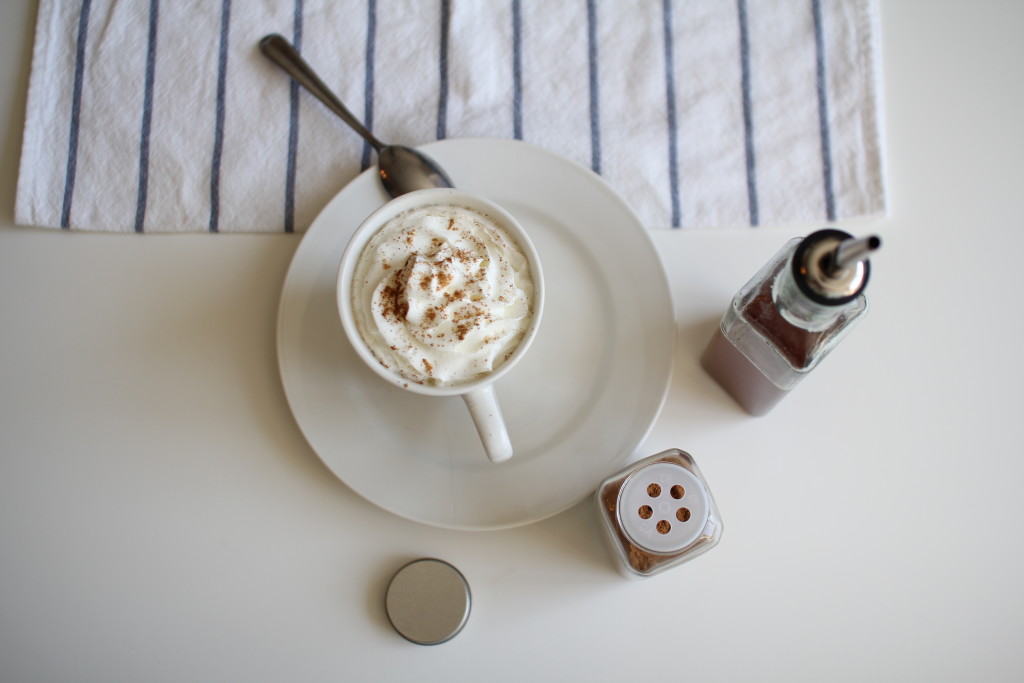 Fall is upon us. Or is it? I'm getting mixed signals here. Stores have started selling pumpkin spice everything already. While it's not time to Trick-or-Treat just yet, I do have a treat for you!
Pumpkin Spice Coffee Syrup
COFFEE HATERS WAIT! Don't give up on me yet. You can use this syrup many ways. Not only is it good in coffee, you could drizzle it over some nice vanilla frozen yogurt or ice cream. Hey you've got to get your calcium somehow, right? In steamed and frothed milk. Oh my goodness, steamed milk with flavored syrup is the best, so comforting. I had some this week already- Just steam and froth your milk with a hand frother and mix in some syrup. Sometimes you just can't commit to having coffee in the evening. It would also be so good over some vanilla Greek yogurt with some walnuts. Or what about waffles! Last, wouldn't this be so delicious over some fresh apple slices. Oh- or on top of some warm oatmeal. Really, the options are endless.
Now- I don't personally use Splenda or other sugar replacements, but I do understand that many people do and many people need to use it for medical reasons. With that being said- I don't want to exclude anyone! I did a little Splenda research. Splenda comes in a few forms. The type that comes in packets is not for cooking. You can find a granulated version that is more similar to sugar. This version can be cooked. In my experience the Splenda that I have tasted (packets) was much sweeter than real sugar, meaning less would be needed. Through my reading though, I have found that the granulated version can be used in equal amounts to sugar.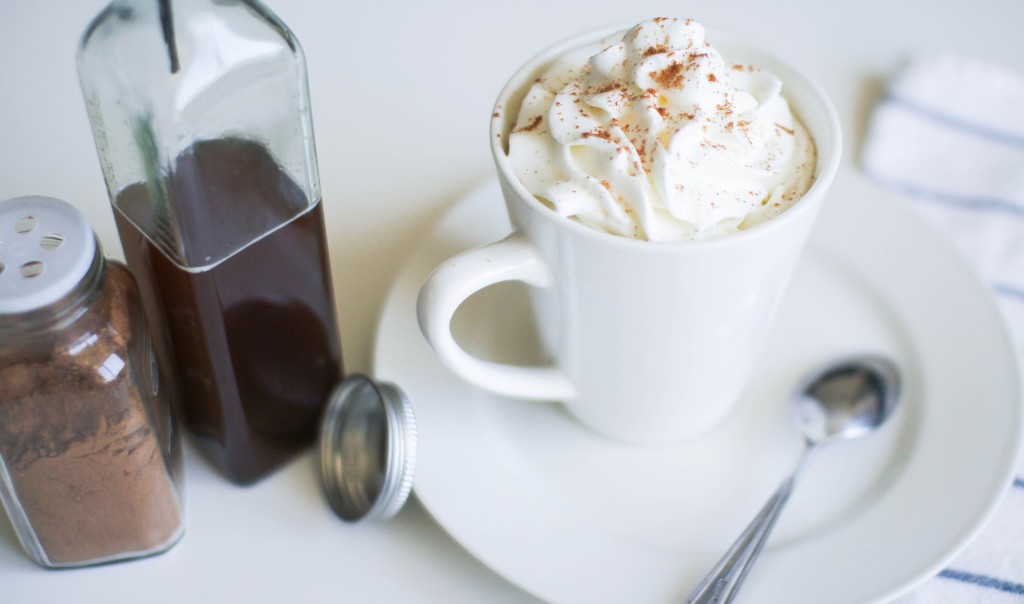 If anyone tries that out let us know how it turns out!
Let's get down to business-
You'll definitely absolutely without a doubt need a cheese cloth. I forgot this, since I haven't made it for 3 years. I spent hours trying to get the cooked mixture through papertowels and coffee filters. Whoops. Cheesecloth, get a cheesecloth if you don't have one! If you already have amazon prime…they have nice cheese cloth for $7.50 and free 2 day shipping here
1 cup Water
1 cup Sugar
2 TBS Pumpkin spice spice-mix or make your own from my list of Spice Mixes
2 TBS Pumpkin puree- optional
I have made this many times- at times I didn't have pumpkin puree and it turned out just fine- though it does add a slightly different flavor. Also, at times I didn't already have pumpkin spice spice-mix so I made up a version. Typically you would use a mixture of these spices: ground cinnamon, ground nutmeg, ground ginger, ground cloves. You would use more or less of the spices respectively as they are listed.
You can also make more or less of the syrup- the main point is to make a simple syrup which is equal parts sugar and water. Over medium heat, stir to dissolve your sugar into the water and add your spice and pumpkin puree. Let it steep about 10-15 minutes. Your house will smell amazing.
DON'T SKIP THIS STEP- it's for your own good. Find a contraption that will hold your cheese cloth. Maybe a hand held fine mesh strainer, maybe a funnel, however you can rig it! This step is SO important! If you don't do this you will get a disgusting sludgy product at the bottom of your coffee! You may need to run it through the cheese cloth multiple times. You be the judge of that! Once it's strained and the liquid is a free of the spice sludge put it into whatever container you are going to store it in and store it in the refrigerator. Before I was fancy enough to buy a bottle to store mine in, I stored it in a used, washed water bottle. Shh don't tell anyone!
Do you have any other ideas of what to use this in? Have you tried this with Splenda? Let me know!