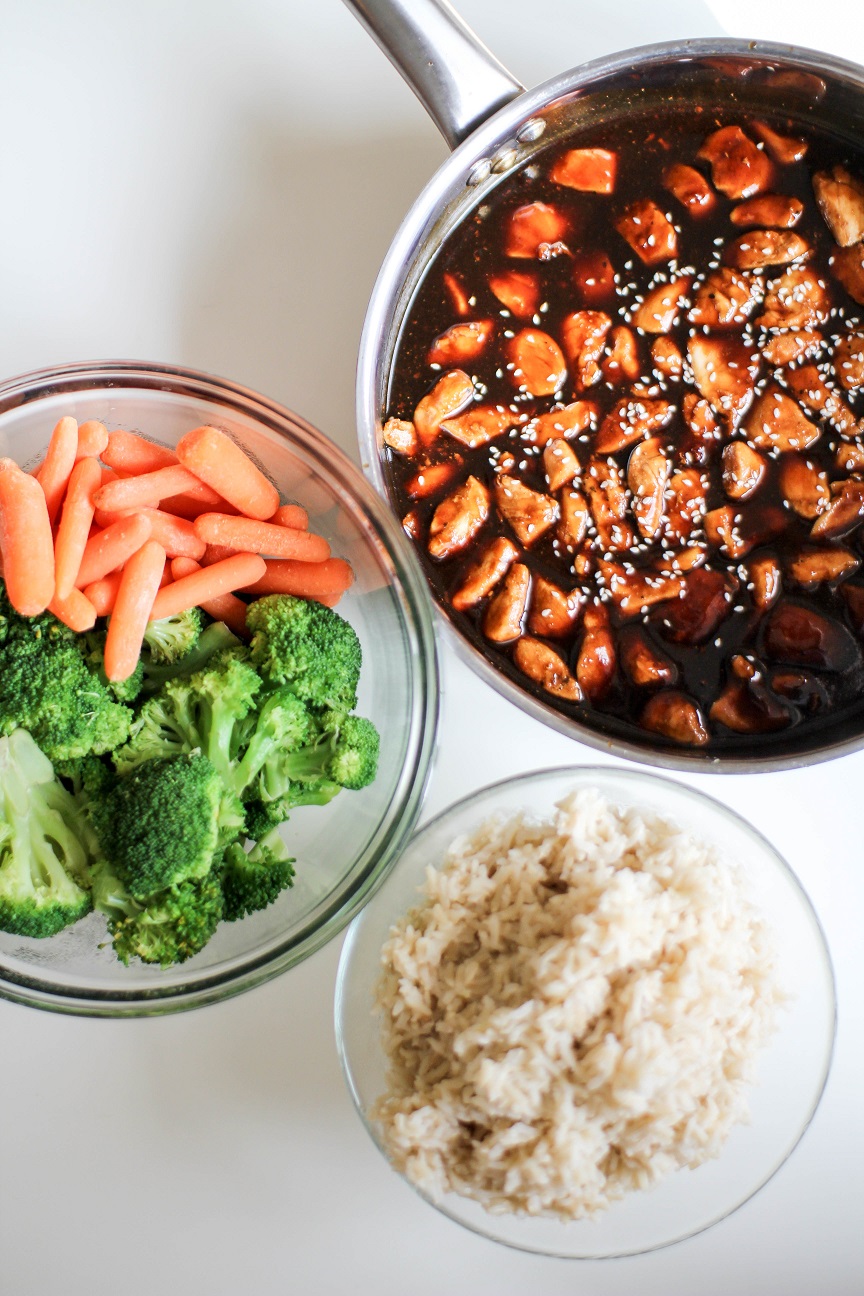 These Asian style chicken, vegetables, and rice meal preps are so easy to throw together and could also make a really great week day dinner for you and your family. If you follow the blog this might look familiar to you, that's because it is basically the same as this tofu. It's a great vegan version if you're into that sort of thing! I loved that tofu and can't wait to make it again. If you want to go meal prep style, these are the exact containers I use
. But look around on amazon. There are some that are 3 compartment, or 2 compartment. I like these because I also use them as regular tupperware.
I haven't been eating meat so I try to give it to my husband for his meal preps since lunch is the only meal we don't eat together. I had thawed chicken for his meal preps and didn't know what I was going to make him. I knew I didn't want to be cooking all night though. The rice takes 40 minutes to cook. So I was able to make 6 meal preps in 40 minutes. Not so bad, right? If you plan to make it for a week night meal I would say it serves 4. I usually do a little less in lunch time meal preps, but that's just how we like it.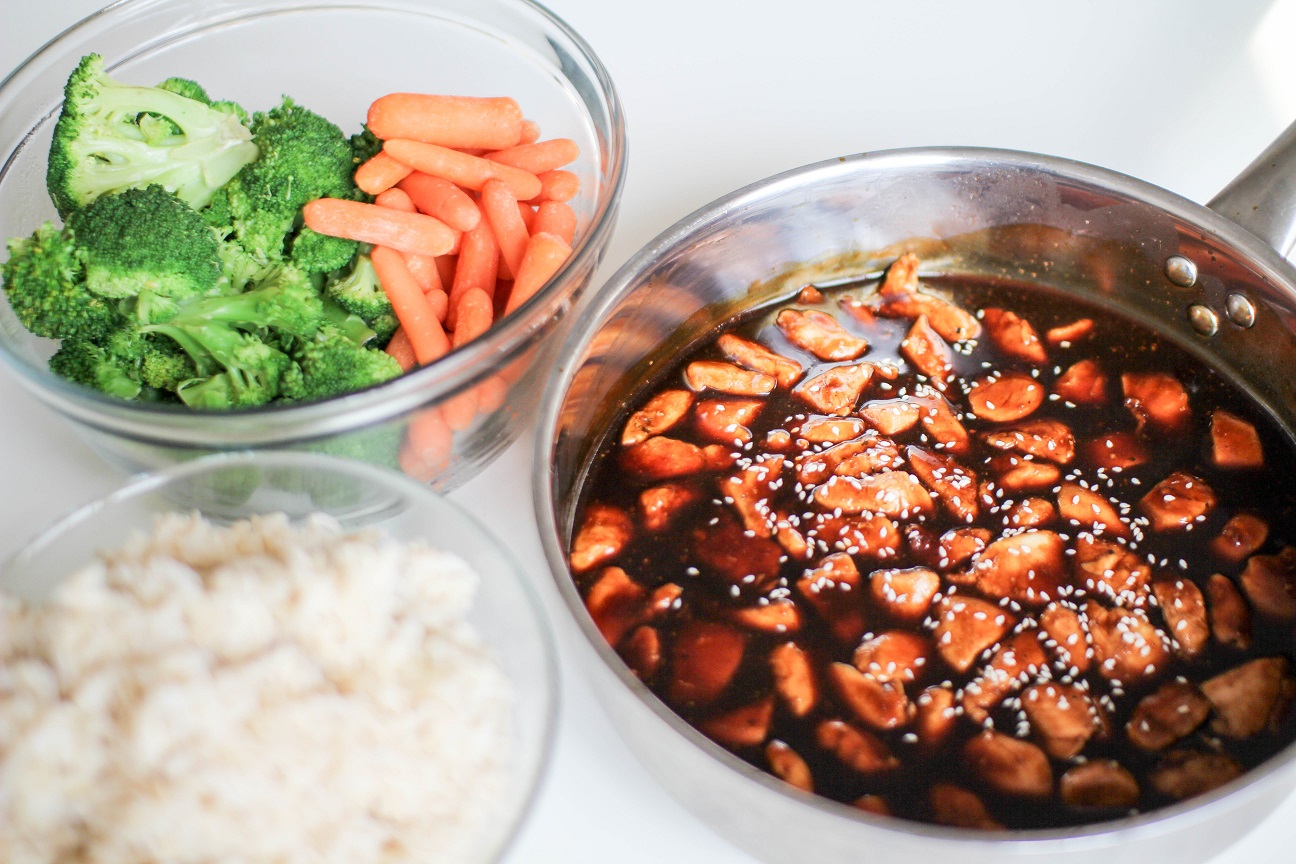 You can use whatever vegetables you or your family would like. My husband happens to like broccoli and I can't eat it so this was a good time to use it since I won't be able to eat these meals. I used green beans and carrots last time. Edamame might be good as well! Use what you have!

Asian Style Chicken, Veggies, and Rice Meal Preps
Ingredients
10 chicken tenders or 4-5 breasts
1 ½ cups uncooked brown basmati rice
2 cups baby carrots
2-3 cups broccoli florets or steam-fresh style bag
1 TBS olive oil
1 large clove of garlic, minced
½ cup low sodium soy sauce
4-5 TBS hoisin sauce
2 TBS brown sugar
1 tsp sesame oil
1-2 tsp corn starch
Powdered ginger
Powdered garlic
Pepper
Sesame seeds
Instructions
Start by boiling 3 cups of water (or double the amount of rice you want to cook). Add the rice to boiling water, turn down to simmer, cover and let cook as package directs.
Cut chicken tenders for breasts into bite sized pieces, scissors work well. Lightly season with garlic powder, ginger powder, and pepper. Add to a pan over medium to medium-high heat with a TBS of olive oil. Cook until lightly browned.
While chicken cooks begin your sauce. Add the soy sauce, sesame oil, hoisin sauce, brown sugar, minced garlic, and a touch of powdered ginger to a pan over LOW heat (be careful not to burn the sauce). Once the sauce is warmed, add 1-2 tsp of corn starch to just enough cold water to dissolve it. Once dissolved add it to the sauce while stirring. The sauce should start to tighten up a bit once cooked a little longer. If it is not as tight as you wish repeat. Test for taste, adjust if needed, and remove from heat.
Steam your carrots and broccoli.
Add cooked chicken to the sauce and coat well.
You can either plate it for dinner or divide it into meal prep containers (made 6). There should be enough sauce left over to add a little extra to each container.