The baked bean and turkey burgers with some veg on the side came together so fast. Do you ever just wake up in the morning and you're ready to go just because you usually get up at that time? Yeah that's what happened. I woke up and didn't want to turn the TV on or make too much noise so my hard-working, every day of the week, late day working, cutie-pie husband could sleep a little longer. So I started some meal preps.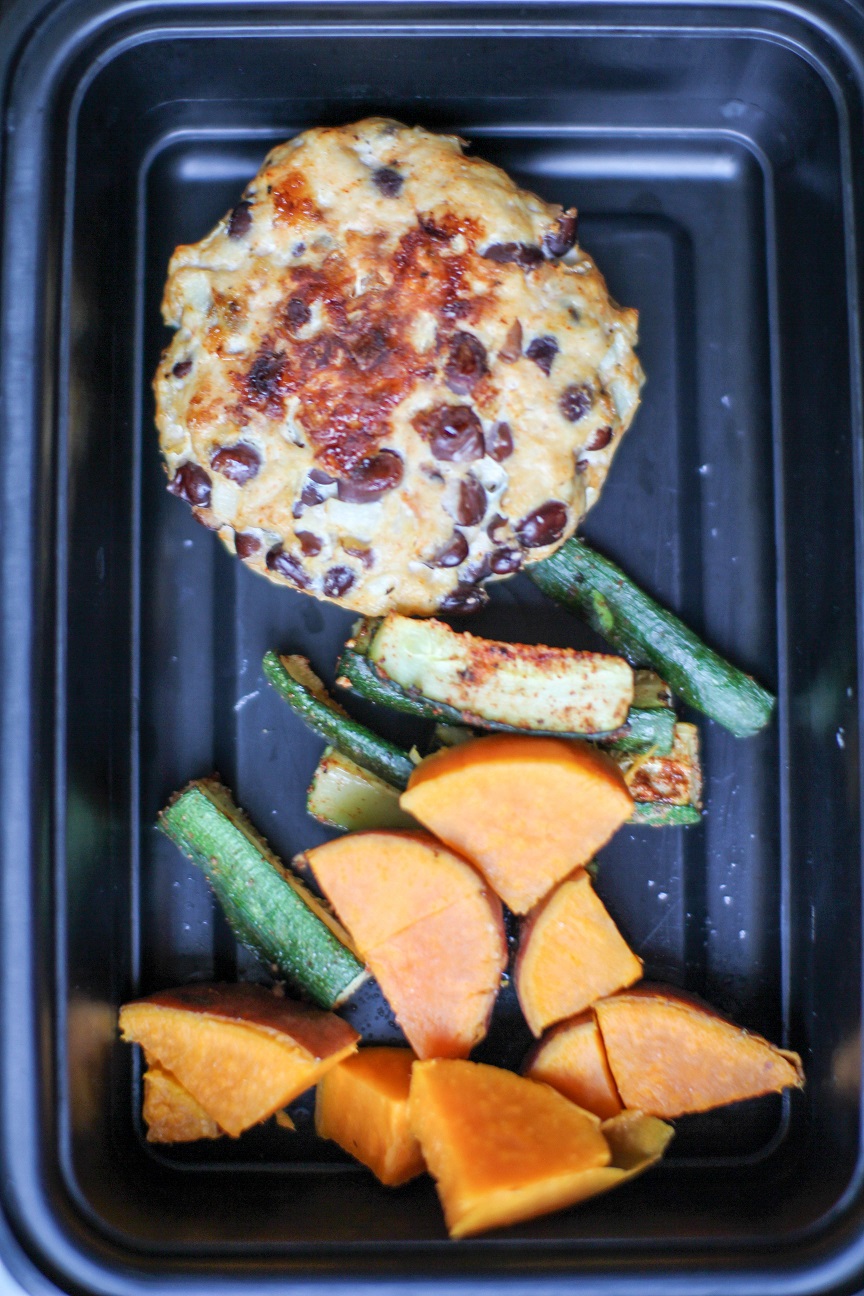 I was able to complete these meal preps and this lentil soup in 1 hour. Impressive right? Oh and even more impressive. No oil is needed to cook any of this. If you would like a little olive oil drizzle a tsp might be nice on the vegetables once they are portioned out.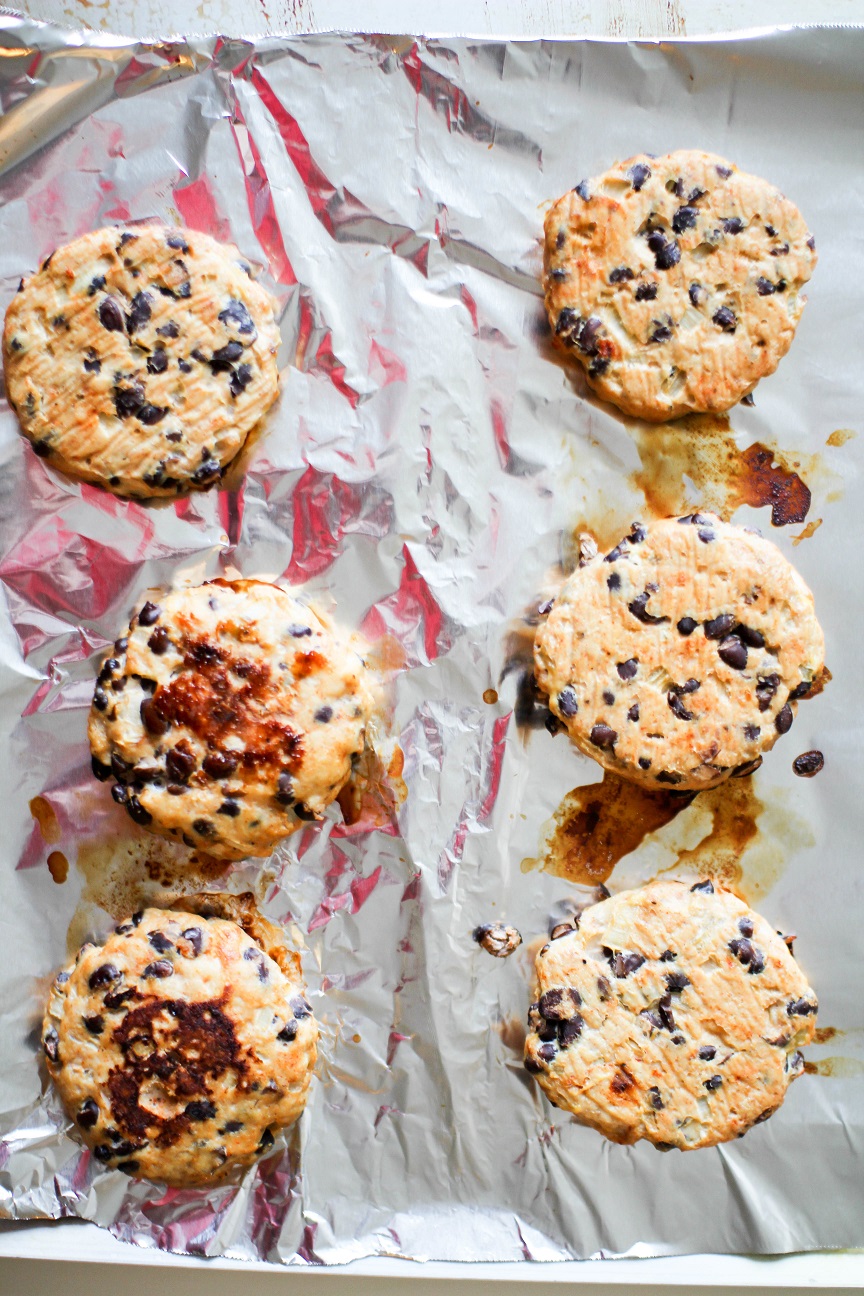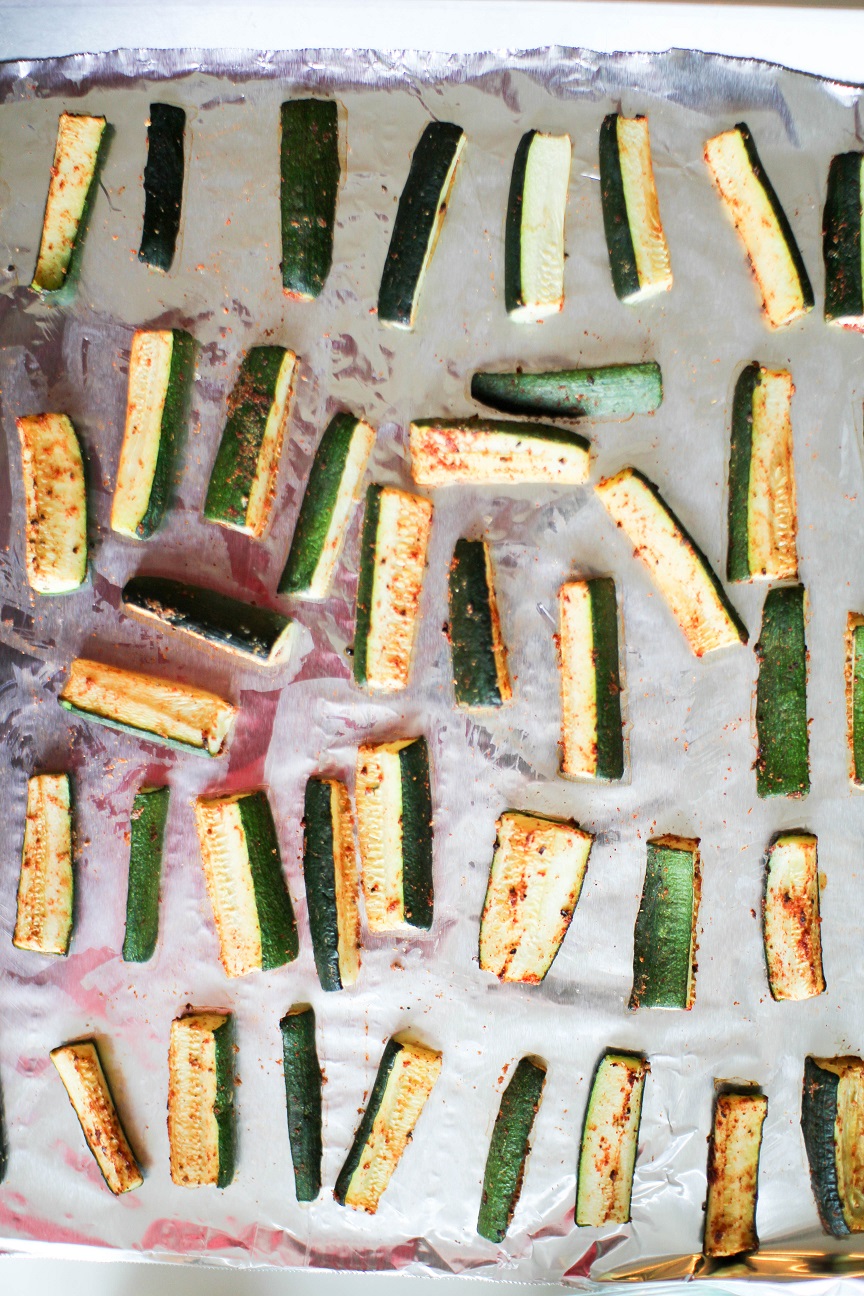 Adding beans to your ground meat is great for a few reasons. It stretches your dollar. Instead of 4 patties, I was able to make 6. It also adds fiber to a source of animal fat. Animal fat can raise your bad cholesterol. Fiber can help lower it, so why not add beans (a source of fiber) to the mix! You can also add beans to your taco meat blend like this recipe.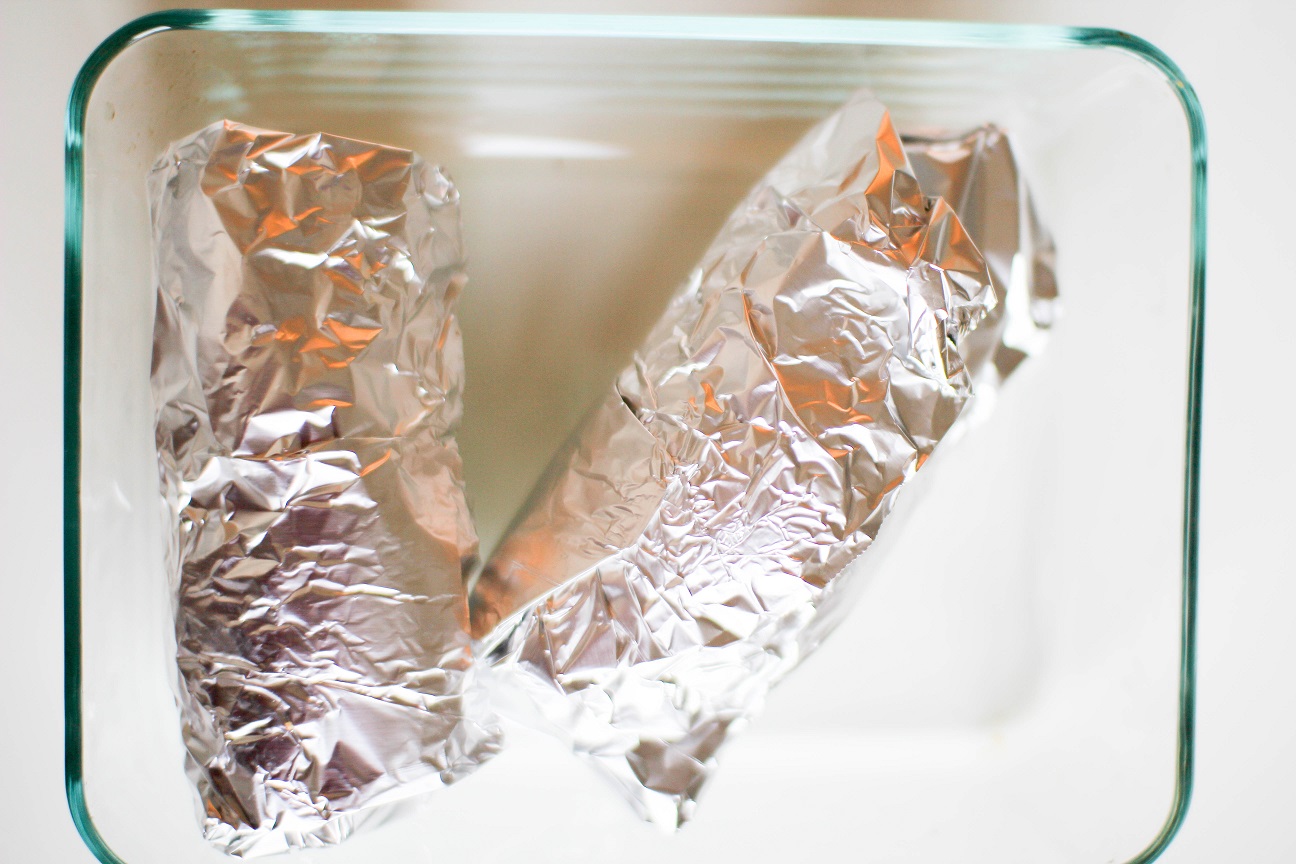 This was super easy! Get the oven preheated, pop the potatoes in the oven (they take the longest), combine the patty ingredients, form them, bake them, and cut, season, and bake the zucchini. DONEZO. 6 meals.

Baked Bean and Turkey Burgers Meal Preps
Ingredients
BLACK BEAN AND TURKEY BURGERS:
1 lb ground turkey breast meat
1 can low sodium black beans, drained/rinsed
1 egg
1 small white onion or ½ of a large onion
smoked paprika
garlic powder
cayenne pepper
pepper
salt
ROASTED ZUCCHINI:
3 zucchini
cajun type spices (paprika, garlic, cayenne, pepper, salt)
SWEET POTATOES:
2-3 sweet potatoes
(no oil is needed in any of these recipes!)
Instructions
Preheat the over to 450 degrees.
Potatoes first.
Wash and prick your sweet potatoes with a fork. Wrap with foil, place in a baking dish or on a pan let bake 50 minutes to 1 hour.
Now the turkey burgers.
Add the beans to a bowl first, mash ⅓ of them. Add the rest of the ingredients and combine but don't over mix the meat.
Line a baking sheet with foil (specifically foil). With wet hands (forming meat patties is easier with wet hands) form the patties and place them on your lined sheet.
Bake for 20 minutes on each side for a total of 40 minutes. You will notice some liquid will run out of the patty, this is why you want foil and not parchment.
Once the burgers are in the oven, start your zucchini. Trim the ends off, cut in small spheres and season with cajun type spices (paprika, garlic, cayenne, pepper, salt). Arrange them on a foil lined baking sheet. Bake for about 15-20 minutes or until your desired doneness is reached.