I've been making a lot of enchiladas lately because I seem to always have the ingredients on hand and they are really quick to toss together. I was able to make these before my husband even left for work this morning. They are a great way to get some veg in your day as well. Oh also, they are easy to make vegan if you prefer. You can just sub vegan cheese for the cheddar that was used here, or you can check out my vegan enchiladas.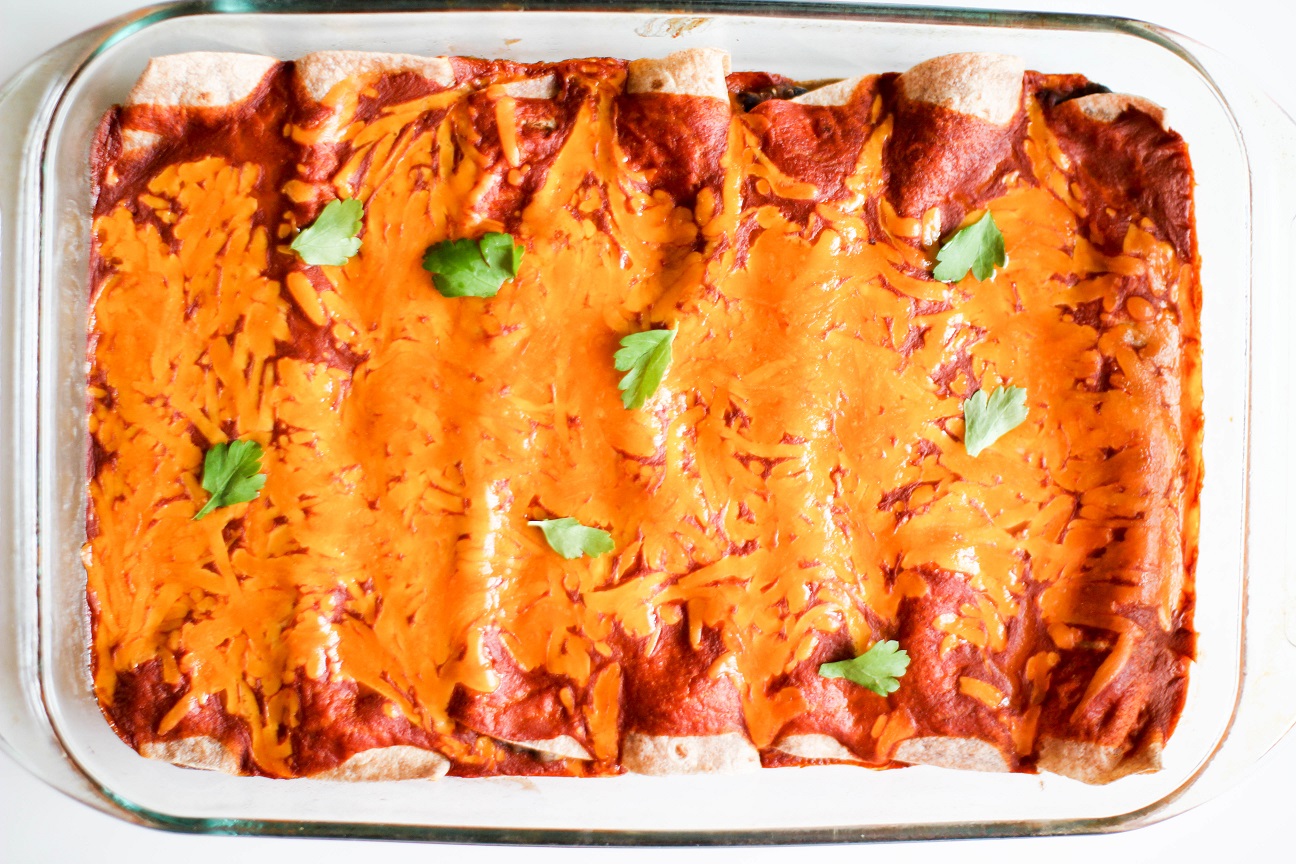 I love these as meal preps. 2 enchiladas fit perfectly into my containers. If you're interested you can get some cheapies here
. They are the exact ones I have and they have lasted forever.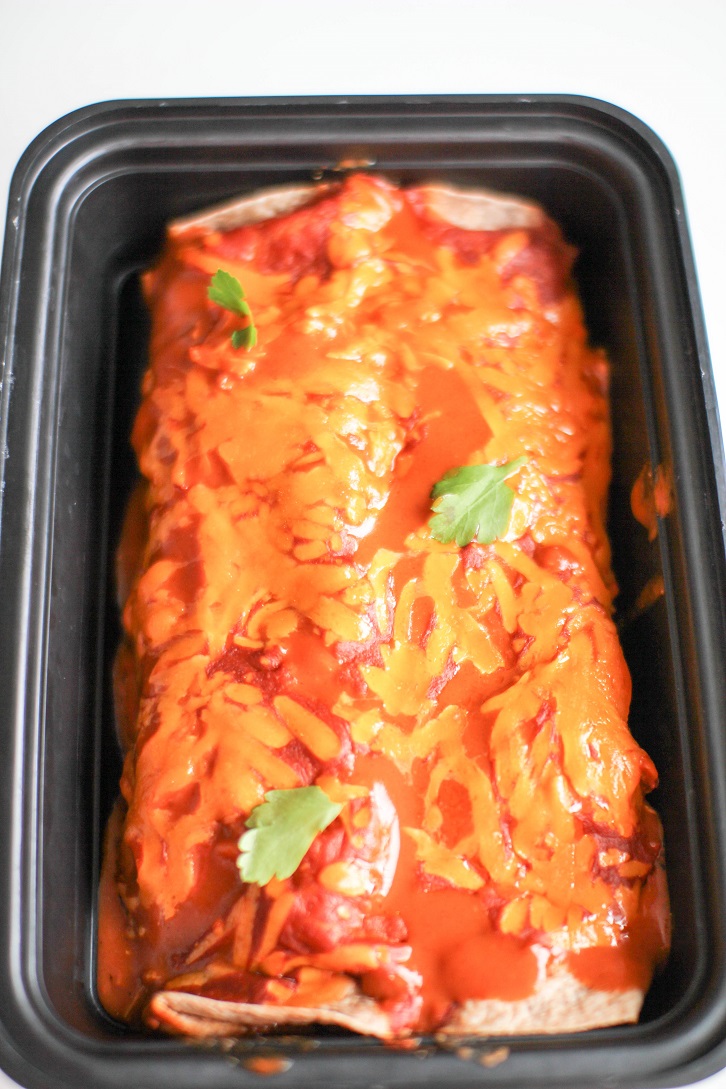 They are also a pretty quick weeknight dinner or a great make ahead dinner. Assemble it, leave it in the fridge, and bake it when you get home from work.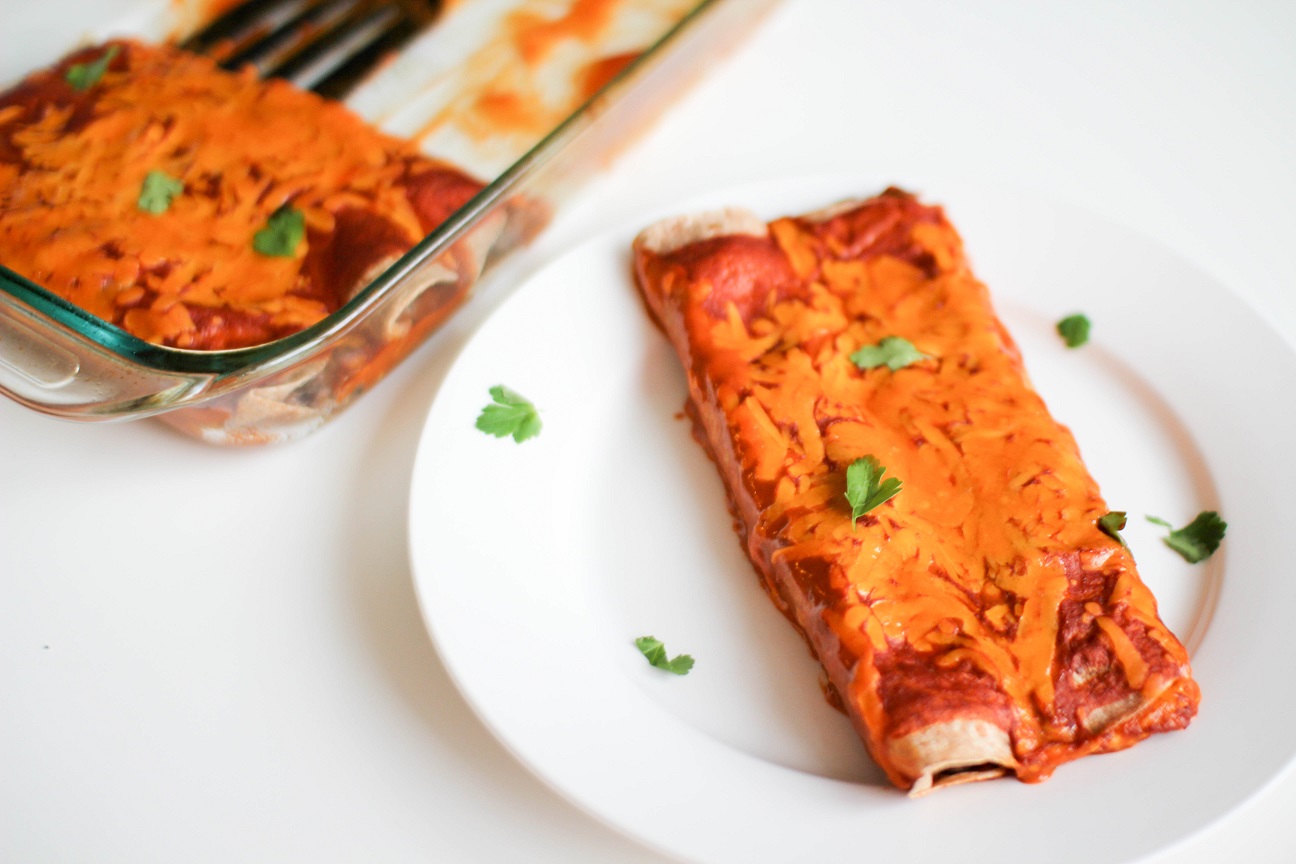 Vegetarian Black Bean Enchiladas
Ingredients
7 whole wheat tortillas or your preference
12 oz jar Trader Joes Enchilada sauce (or whatever you have available)
½-1 cup cheddar cheese
1 onion
¼ cup frozen corn
1 can fat free refried beans
1 can black beans rinsed and drained
Garlic powder
Pepper
Salt
Instructions
Preheat your oven to 350 degrees.
TO PREPARE FILLING:
Dice an onion and sauté over medium with salt and pepper, no oil needed.
Add frozen corn to warm through.
Add refried beans and whole beans.
Season with salt, pepper, garlic and stir to combine.
Let cool slightly.
TO ASSEMBLE:
Slightly warm the tortillas so they are more pliable, 15 seconds in microwave should do.
Prepare your baking dish by giving it a light spray of cooking oil for easier clean up if desired.
Pour a little enchilada sauce on the bottom and spread to coat evenly.
Put the filling mixture in a line lengthwise on a tortilla and roll it leaving the ends open.
Place it in the pan with the crease side down.
Repeat for the rest of your tortillas. Make as many will fit in your pan, I can only fit 7 in my largest pan.
Cover the tops with the rest of your enchilada sauce.
Sprinkle some cheese on top (you can also use a vegan cheese alternative)
Bake about 20 minutes just to warm through.
Serve as desired. These work great for meal preps or as a weeknight dinner.