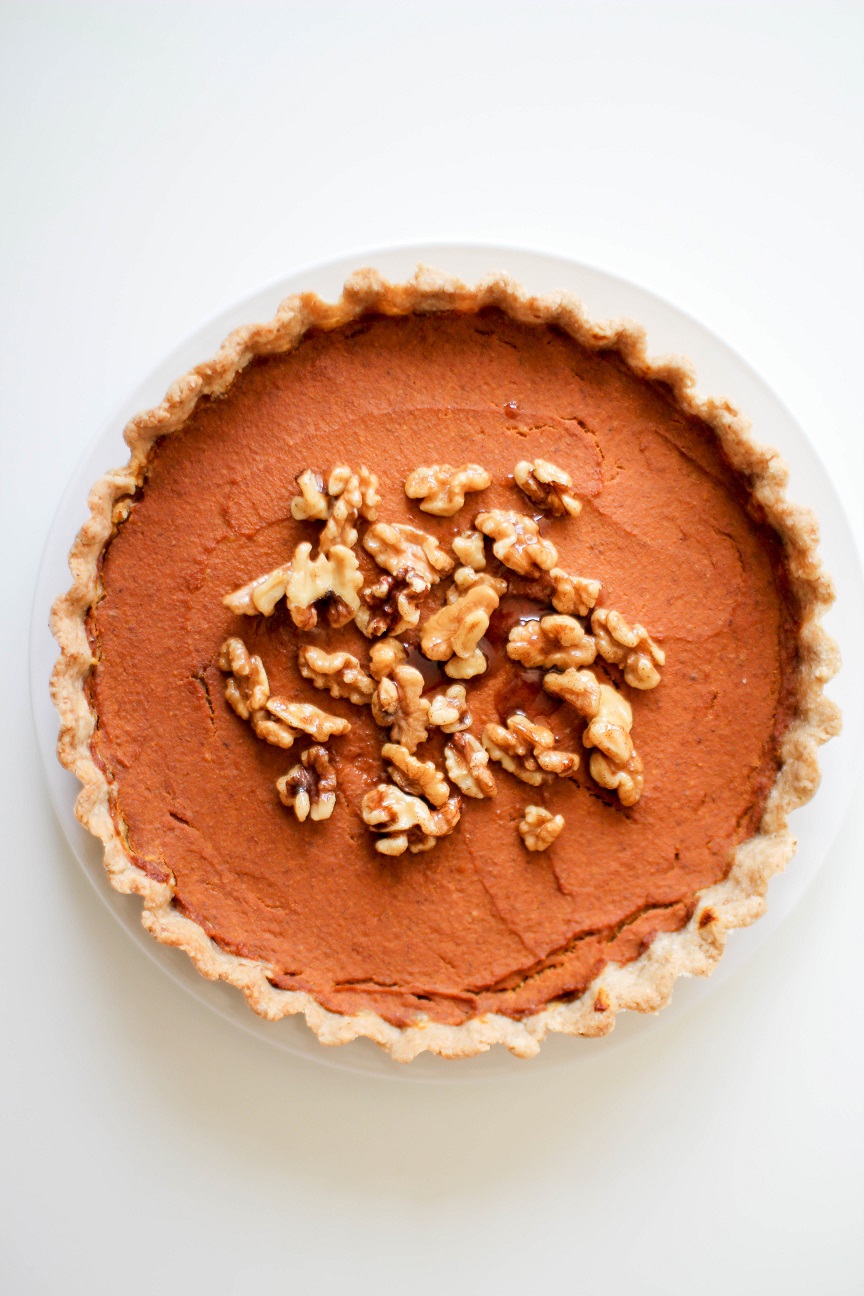 Ok, I couldn't do it anymore- I couldn't wait for fall so I made this delicious walnut pumpkin pie. It happens to be vegan and so good. The recipe is really easy. The crust is no fuss. I just throw it together let it sit while everything else comes together roll it out and shove it in the pan. I don't pre bake it either. See, no fuss.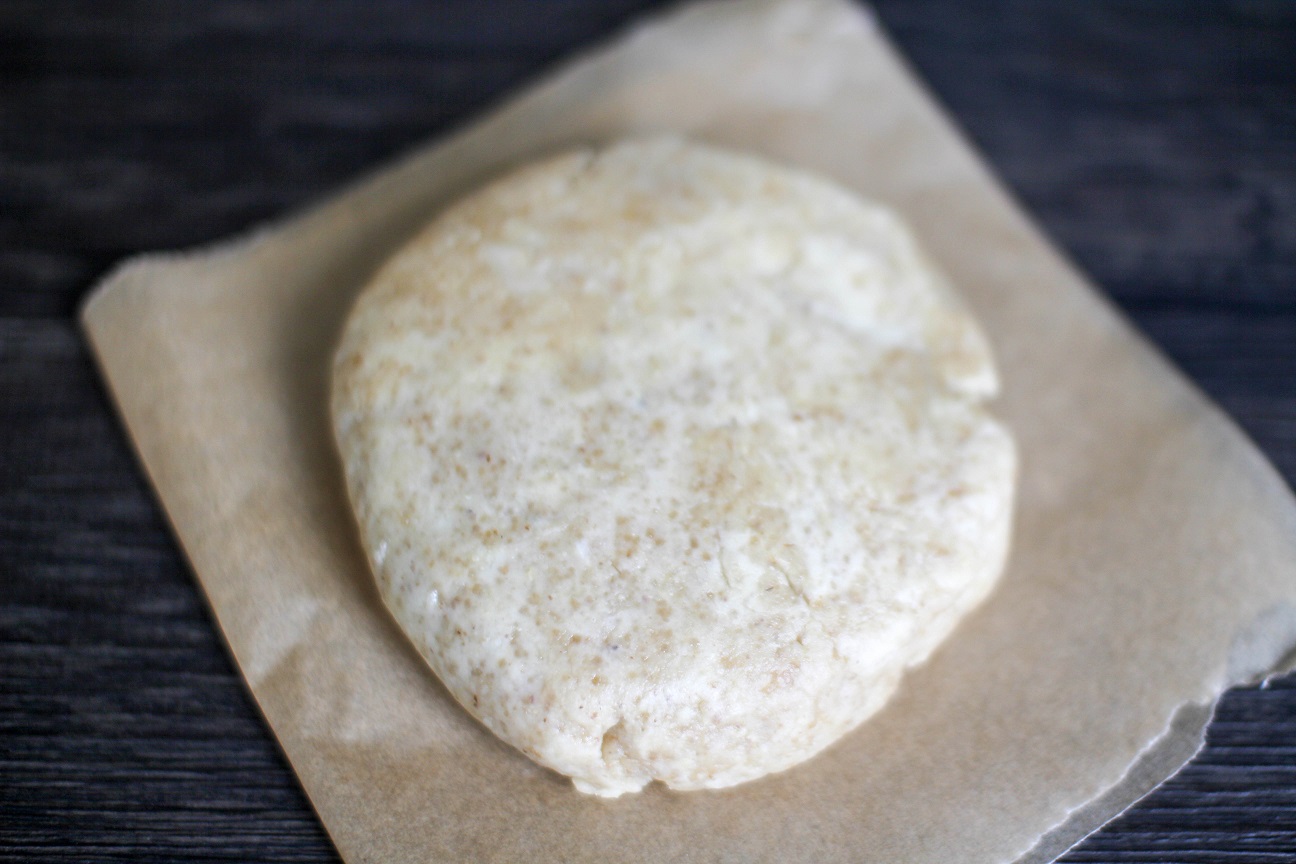 I actually tested this recipe a couple weeks ago with a chocolate crust. It was good but I thought it took away from the nuttiness in the crust. I'll definitely use the chocolate crust again though- if you're interested in chocolate crust just make everything the same but sub 1/4 cup of the flour for coco powder.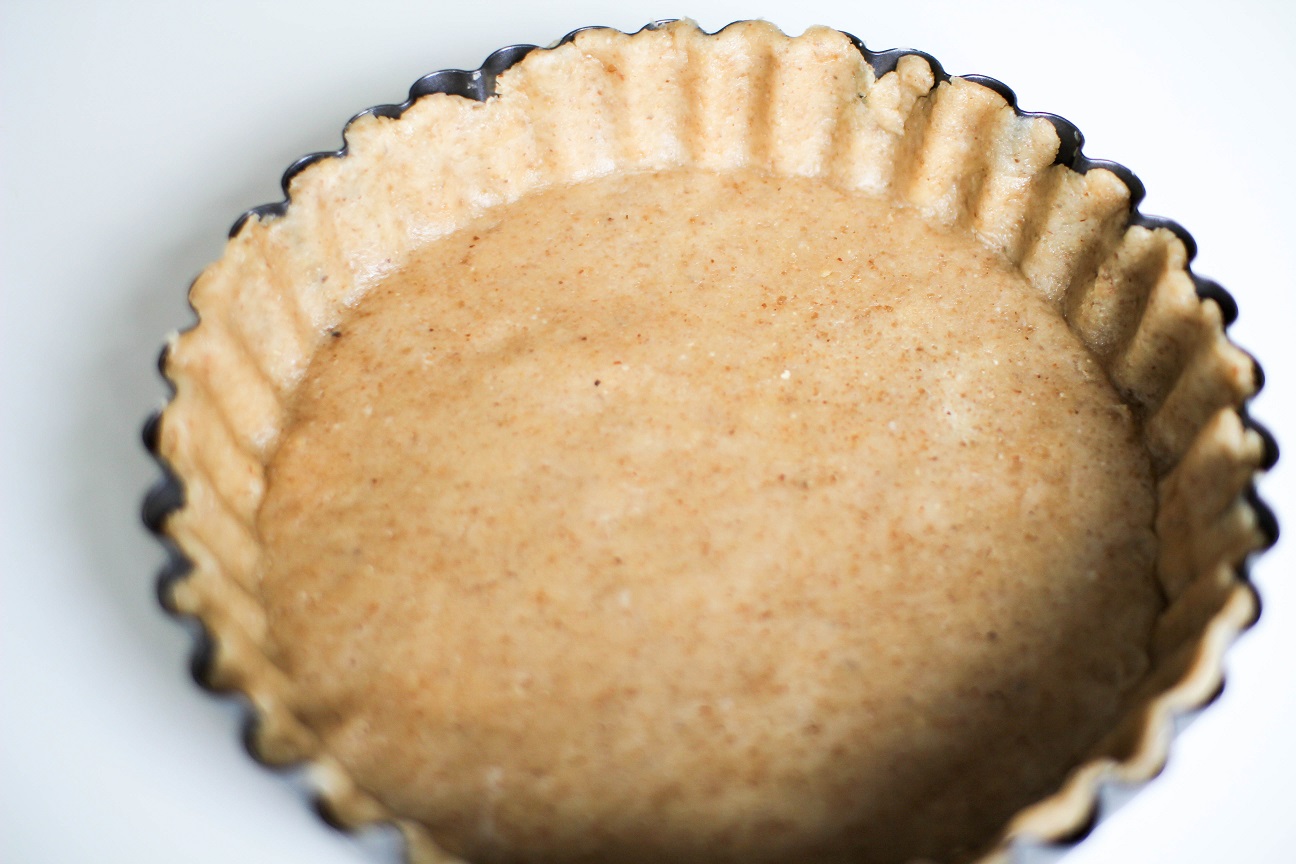 I also didn't have a pie pan when I tested it first so I had to use a cake pan. It worked but was not as easy to remove and didn't have pretty pie crust edges. So I bought this one
. Totally worth it. There are so many things I can make in it. I usually make crustless quiche for my husband but now I can use my new pan to make a pretty quiche with a crust. I really want to try a tomato tart. Yums. OR fruit tarts. So many possibilities. Do you have any ideas for me? Let me know.
So the first picture above is the pie before it is baked. Once it's baked you could just leave it like that, but I think it is prettier with the walnut mixture on top. You can make it for holidays, coffee date with a friend, or a spouse with a sweet tooth. Or hey, make it for yourself!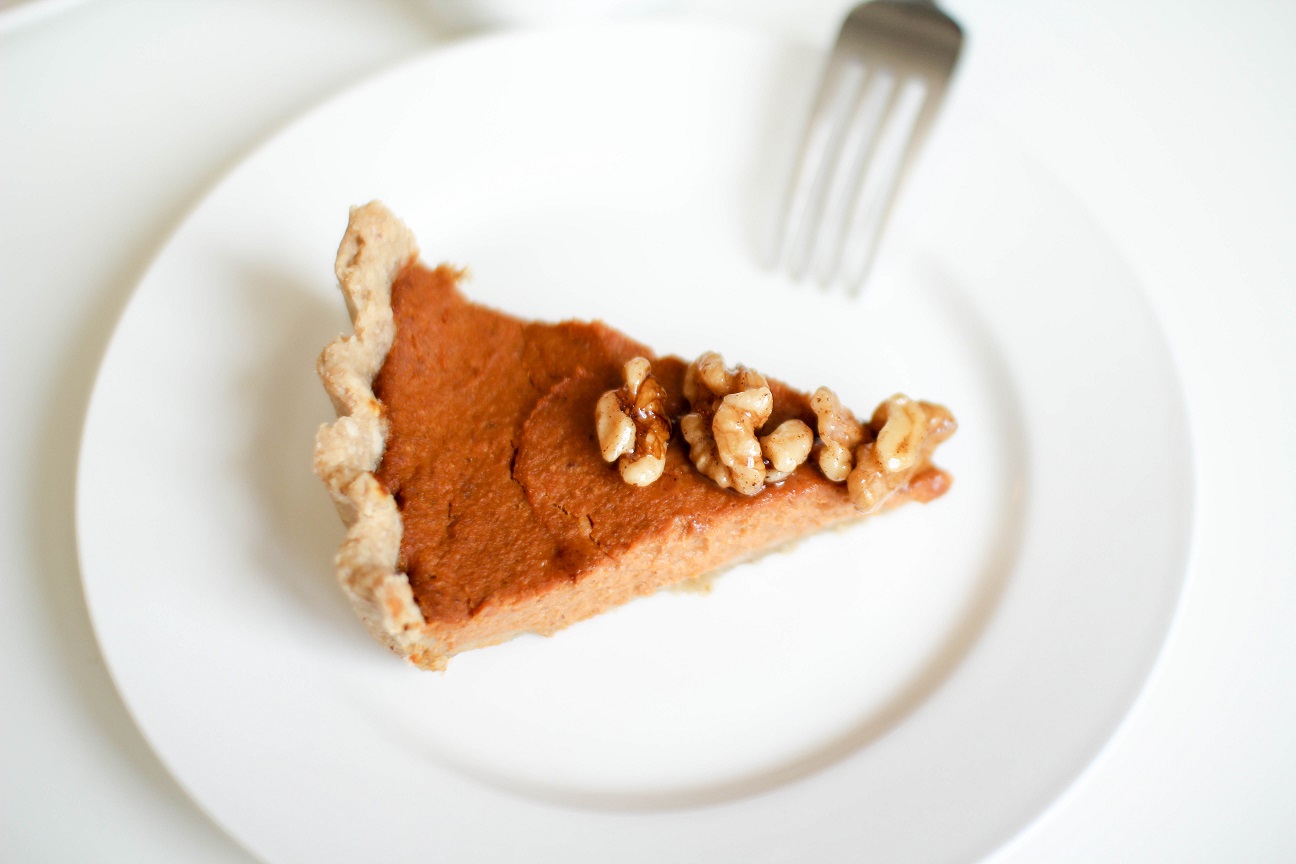 Walnut Pumpkin Pie
Ingredients
WALNUT BUTTER
1 cup walnuts
½ cup almonds
2 TBS canola oil
1 tsp almond extract
WALNUT PIE CRUST
1 ¼ cup flour
½ cup walnuts
¼ cup turbanado sugar (or regular sugar)
¼ cups canola oil
⅓ cup cold water
¼ tsp salt
PIE FILLING
1 15oz can of pumpkin puree
½ cup of walnut butter
¼ cup soy milk (or your preference)
2 TBS corn starch
3 TBS agave nectar (or sugar)
1 tsp pumpkin pie spice
1 tsp cinnamon
PIE TOPPING
½ cup walnuts
1 tsp canola oil
1 TBS agave nectar
Instructions
For the Walnut butter combine the ingredients in a food processor or vitamix type blender until smooth. You may need a little extra oil, but give it time for the nuts to break down before adding too much.
Preheat oven to 350 degrees.
For the crust blend together everything but the oil and water in a food processor until combined and the nuts are ground.
Slowly pour in the oil while the processor is on, then slowly begin to add water while processor is running. It should begin to ball up a bit, but will probably not form a cohesive ball.
Dump the mixture onto a LIGHTLY floured surface, use your hands to form a ball with the dough, and flatten to a disc.
Let it rest on the counter while you prepare your pie filling.
In a bowl combine all of the pie filling ingredients with a hand mixer making sure to scrape the sides.
Once pie filling is ready roll out your pie dough on a LIGHTLY floured surface.
Gently transfer the dough to your pie or tart pan (I use my rolling pin to roll it up on then lay it over the pie pan). Be patient and take your time so you don't rip the dough.
Once your crust is in the pan neatly, you can add the pie filling to it and smooth it out with a spatula.
Bake at 350 for 45 minutes.
Warm up the pie topping ingredients over medium heat until the nuts are toasted and the agave thickens. Top the pie with it.
Cool pie and refrigerate it so it can finish setting.