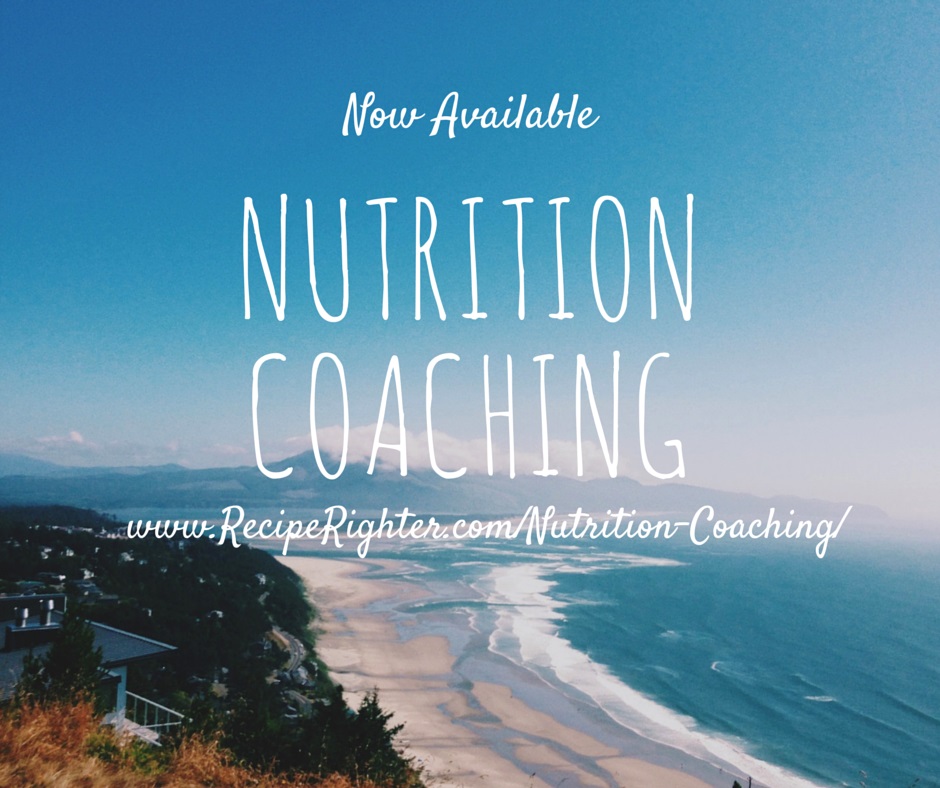 This is my nutrition philosophy
There is not a magic formula that can be handed out to give each and every person long lasting health. There is no one thing that we can do that will be the answer to all of our nutritional and health problems. It doesn't have to be complicated to be healthy- but it does take some effort and can be fun and empowering. Together we can find the right solution for you to become your best and happiest self.
I believe that deprivation methods for a healthier life will only set you up to fail and that living healthier doesn't mean saying goodbye forever to the foods you love. My approach to living healthier successfully includes foods that you enjoy while learning to incorporate and love foods that will nourish and sustain your body in conjunction with some physical activity.
I enjoy helping others to lose weight, control their blood sugar, eat more mindfully, eat for energy, optimize diets that are restricted, give grocery store tips, and because I love food myself- inspire you with meal and snack ideas to keep you on track. I have experience with weight loss, diabetes management, intuitive eating, cardiac diets, pregnancy, and many other areas.
These services may interest you if you do not live local to the office I am currently working in.
---
Services:
Package 1 "The Initial"- $140
1 hour review of nutrition and healthy diet guidelines
We will discuss:
How to pick your carbs, proteins, and fats and why you should pick them this way
Calorie intake range and break down of your macro nutrient needs
How to read nutrition labels better
Phone or web applications to track your intake on
Specific goals to help you reach your ultimate goal
What we won't be doing:
Making a meal plan for every meal
Why? Because you don't know what you will want to eat tomorrow
But don't worry we will discuss how you will eat without exceeding nutrition needs

---
Package 2 "The Follow-up" – $70
30 minute follow up after initial general nutrition session
We will review:
The work you have been putting in to be healthier
Any questions you have since applying the information
Results you have had
How to proceed
Reevaluate goals

---
Package 3- $200 (discounted)
Initial + 1 follow up

---
Package 4- $120 (discounted)
2 follow-up sessions each 30 minutes

---
Instructions:
Step 1: Purchase a package *An "initial" appointment must be completed before any other packages may be used
Step 2: Contact Kristin to receive nutrition questionnaire and schedule an appointment
Step 3: Once the appointment is scheduled you will receive material that you will print to review over the phone with Kristin
---
Hours:
Sunday 7:30 am – 8 pm
Mondays 7:30 am – 5 pm
Tuesdays 7:30 am – 5 pm
Wednesdays 7:30 am – 8 pm
Thursdays 7:30 am – 8 pm
Fridays 7:30 am – 8 pm
Saturdays Limited- please inquire*
---
Notes:
I do not accept insurance at this time.
Appointments will be over the phone only.
You are responsible for scheduling and keeping appointments. Sessions expire within 3 months of purchase date.
If package sessions are not used within scheduled period they will expire.