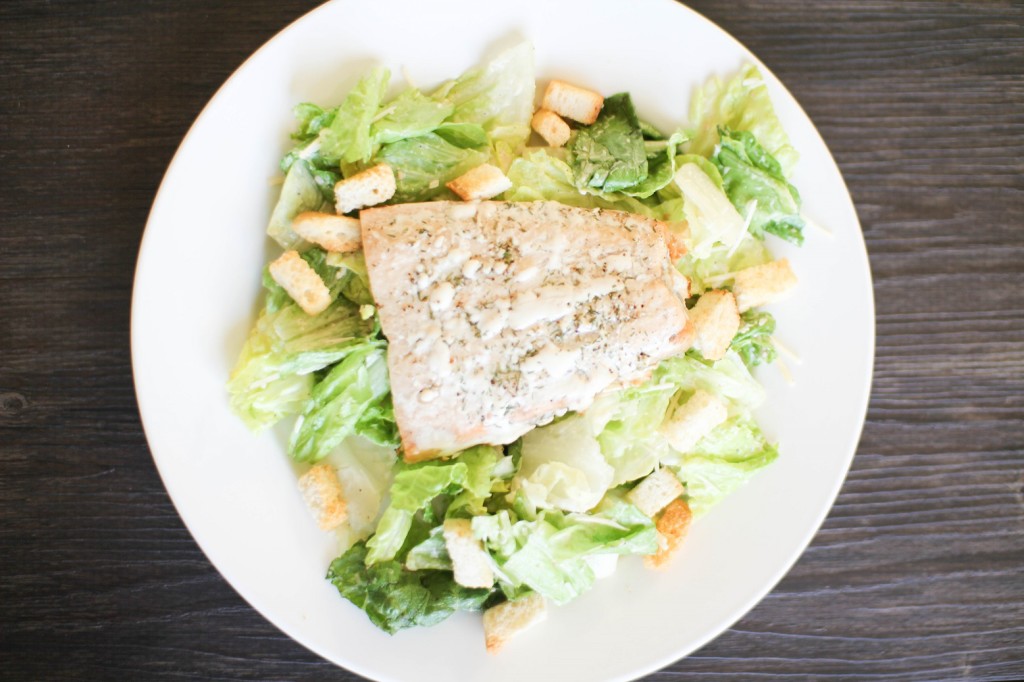 Caesar Salmon Salad is a nutritious, quick, weeknight dinner. You can pick up a prepackaged Caesar Salad Mix in most grocery stores these days. They include everything- the chopped romaine lettuce, dressing, parmesan cheese, and croutons. You can start the salmon and while that is baking throw together the salad ingredients. Dinner will be ready in 30 minutes.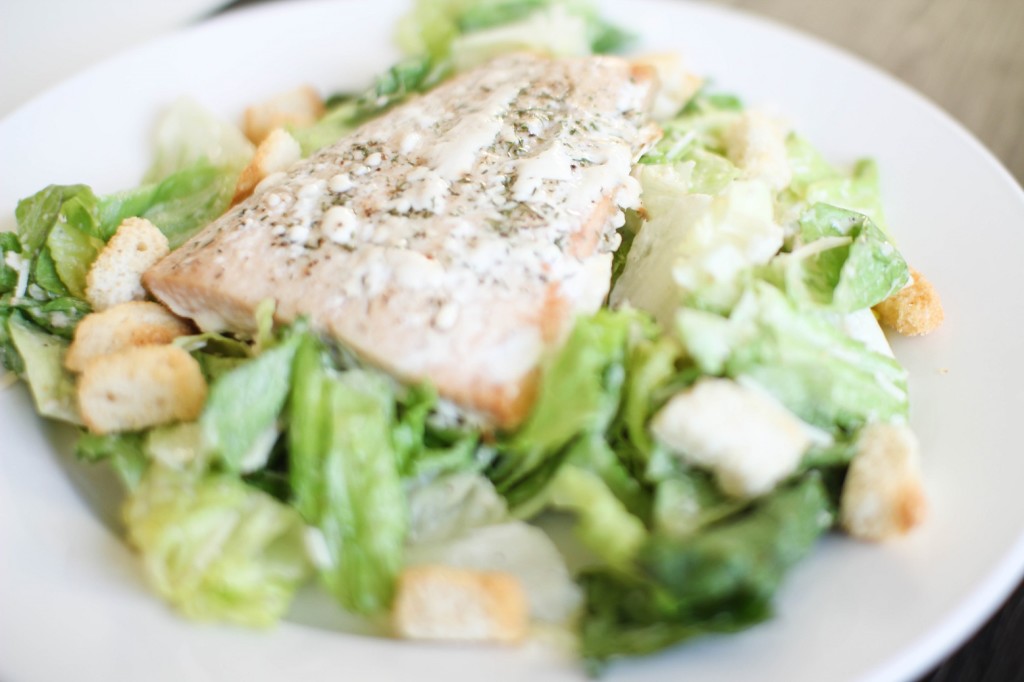 Salmon is a great source of heart healthy fatty acids; especially that omega-3 which many American diets are deficient in. Salmon can also be a good way to get some Vitamin-D which many Americans need more and more of as we become smarter about our sun exposure. In terms of Vitamin-D wild caught salmon will have more than farmed, but farmed still has some and can still be considered a nutritious choice.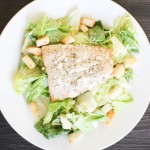 Salmon Caesar Salad
2015-03-23 20:18:36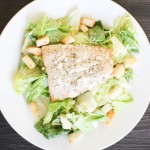 A nutritious dinner that is quick enough for weeknights and fancy enough for weekends.
Ingredients
Salmon fillets
Olive oil
Pepper
Garlic
Dried dill
Salt
Store bought prepackaged Caesar Salad Mix
(Includes chopped romaine lettuce, dressing, parmesan cheese, and croutons)
Instructions
Line baking dish with foil; spray with cooking spray so fish skin does not stick.
Pat dry the salmon fillets.
Season with pepper, garlic, dried dill, salt.
Add 1 tsp of olive oil to each fillet and spread with fingers or pastry brush.
Place salmon in a cold oven and turn oven to 400 degrees.
Bake for 25 minutes.
Remove from oven.
Separate meat from skin with a spatula.
Serve on top of prepared Caesar Salad Mix.
Recipe Righter https://www.reciperighter.com/