I've decided to start sharing how and what I meal prep. I'm thinking it will be a weekly thing, but hey I'm a woman- maybe I'll change my mind! 😉 I've been thinking about it for a while but have hesitated because meal preps aren't always pretty. Most of the stuff I post here ends up making it into meal preps anyway.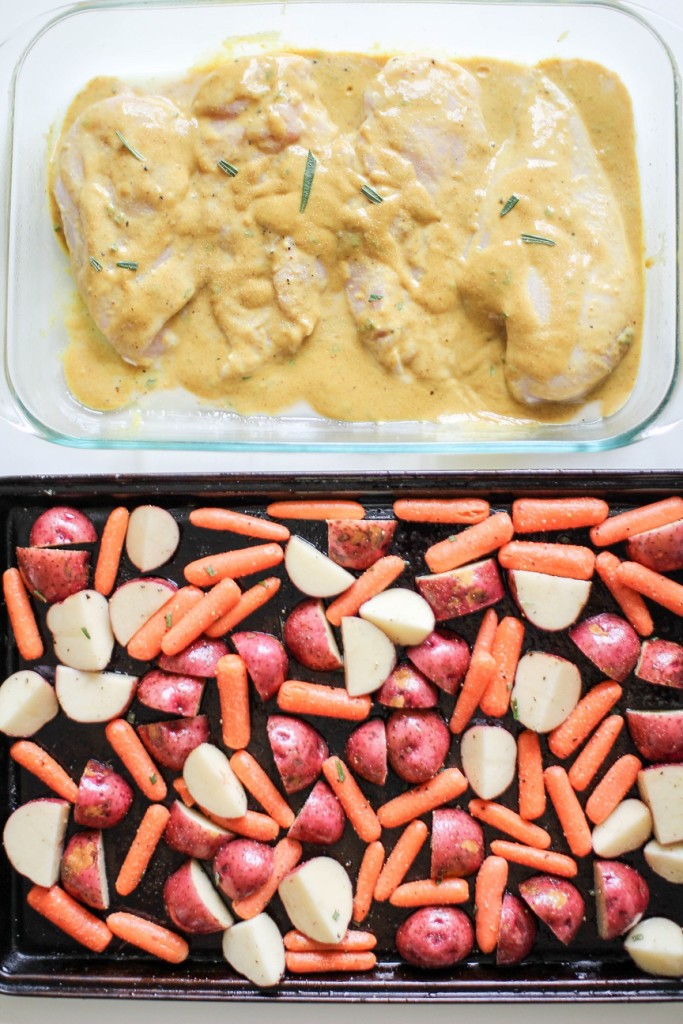 If you read my blog kind of regularly you might have noticed a shortage of posts with meat in them. That's because a couple months ago I decided I wanted to follow a more plant-based diet. My husband can't live without his chicken and fish though, so I'm still making it for him. The meal preps I make are typically for him because he has very long work days. I love the feeling of sending him off to work with a meal I know he will like. Sure, sometimes he eats the same thing all week but he is easy-peasy and is happy to have lunch + dinner packed by his loving wifey!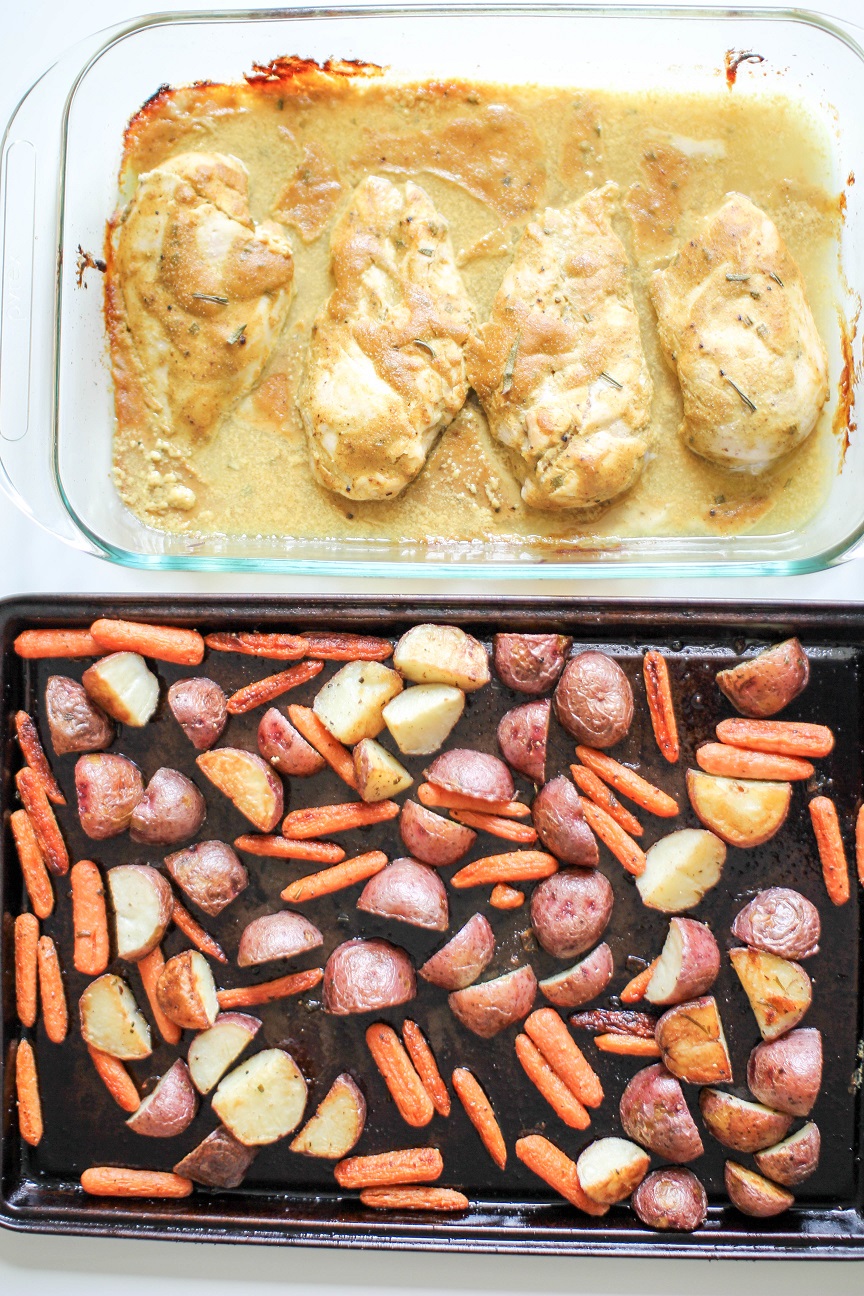 I am always telling my patients that they should meal prep. It really is super smart. Common diet mishaps are at lunch and dinner, and it's usually from a lack of planning.
Common things I hear:
I don't have time to pack my lunch
I just grab what is quick or convenient (breakroom donuts and coffee!)
When I get home I'm too tired to cook
I don't want to clean every night after I cook
I'm too hungry by the time I get home to make a meal, I have to grab something quick
Meal preps are the answer to all of these mishaps. Cooking and cleaning is a lot of work, so when you're making a meal just plan on making more than what you need so you can store it away for later. No extra dishes to clean because you were already cooking. This can also be great if you have an elderly parent or friend that needs a little extra help. The containers are lightweight, easy to reheat, and clean easily for reuse. These are the exact containers I use.
Look around though, there are some other options that have separators and such if you're into that sort of thing. Just make sure they are microwaveable safe, BPA free, and dishwasher safe.
Honey Mustard Chicken with Roasted Carrots and Potatoes Meal Prep
Ingredients
For the Chicken:
4 boneless skinless chicken breast
¾ cup spicy mustard
¼ cup honey
1 TBS apple cider vinegar
Rosemary (fresh preferred but I've also used dry)
Salt
Pepper
Garlic powder
For the Vegetables:
2-3 cups red potatoes
2 cups baby carrots
Olive oil
Salt
Pepper
Garlic powder
Rosemary
Instructions
Preheat oven to 425.
Combine the mustard, honey, vinegar, and chopped rosemary- test for taste and adjust to your preference. If it seems really tangy, don't worry it mellows some in the oven.
Trim the chicken of any fat if it is present and lightly season it with salt, pepper, and garlic powder.
Spray a baking dish with cooking spray (to make clean up easier).
Add the chicken to the dish and cover chicken with mustard mixture making sure the bottom and tops are coated.
Prepare the vegetables by washing the potatoes and trim them into similar sizes. Add them to a baking sheet. Add your baby carrots to the sheet. Pour 2-3 tablespoons over the vegetables and lightly season with salt, pepper, garlic powder, and rosemary. Combine the ingredients well (hands work best) making sure they are all coated with some oil.
Both the chicken and vegetables can cook at 425 for 30-40 minutes. Half way through you should rearrange the potatoes and carrots with a spatula. My chicken was good after 35 minutes, and I removed my veg after 40 minutes.
To prepare your meal preps. Slice all the chicken at a slanted diagonal. Divide into 5 containers and then add the vegetables. There will be leftover sauce from the chicken. You can put a few scoops over the chicken. Cover and refrigerate.