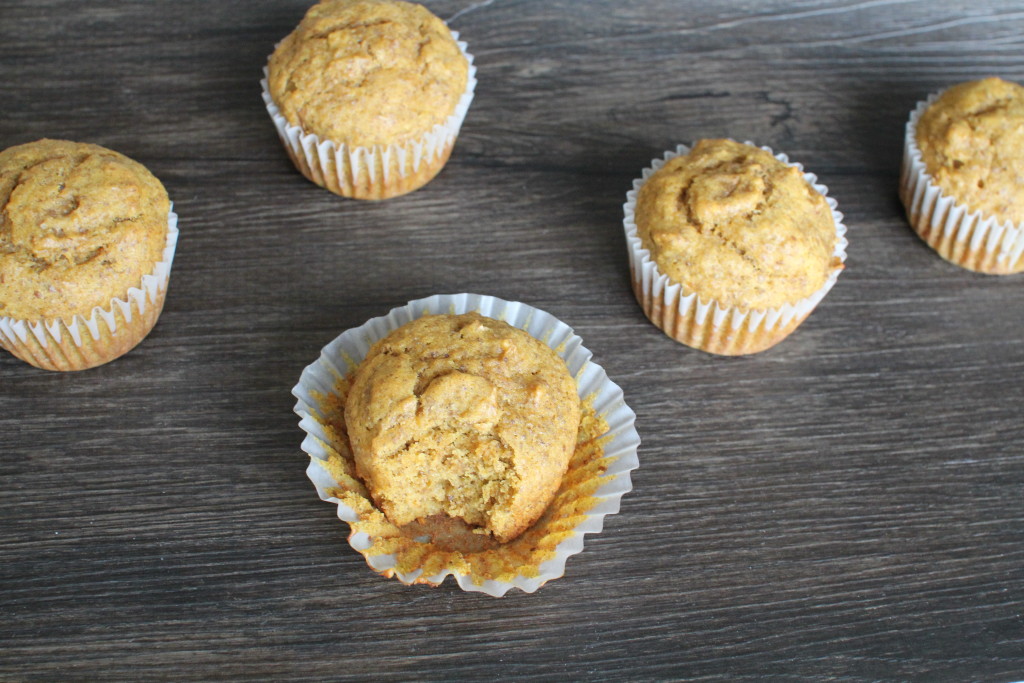 Muffins are a great grab and go item in the morning! A great mid-day snack with coffee, right? Store bought muffins and even some homemade muffins are full of simple carbs that we burn up quickly and bad fats that clog up are blood vessels. Thanks, but no thanks! Sure we have a muffin because we crave something on the sweeter side, but that doesn't mean we can't get something nutritious that will hold us over.
Sure you can find a packaged breakfast at the store that advertises "Only 100 Calories!" Okay. So what. 100 calories of what. If it's not 100 calories that has fiber, protein, or healthy fats you can bet that you will be reaching for another one of the 100 calorie items in 10 minutes.
These homemade muffins meet all the criteria. 3 grams protein, 3 grams healthy fats, 2 grams of fiber, all for around 120 calories!
These muffins, while nutritious, are still sweet, moist, and can satisfy a sweet tooth! Make a bunch and eat them all week.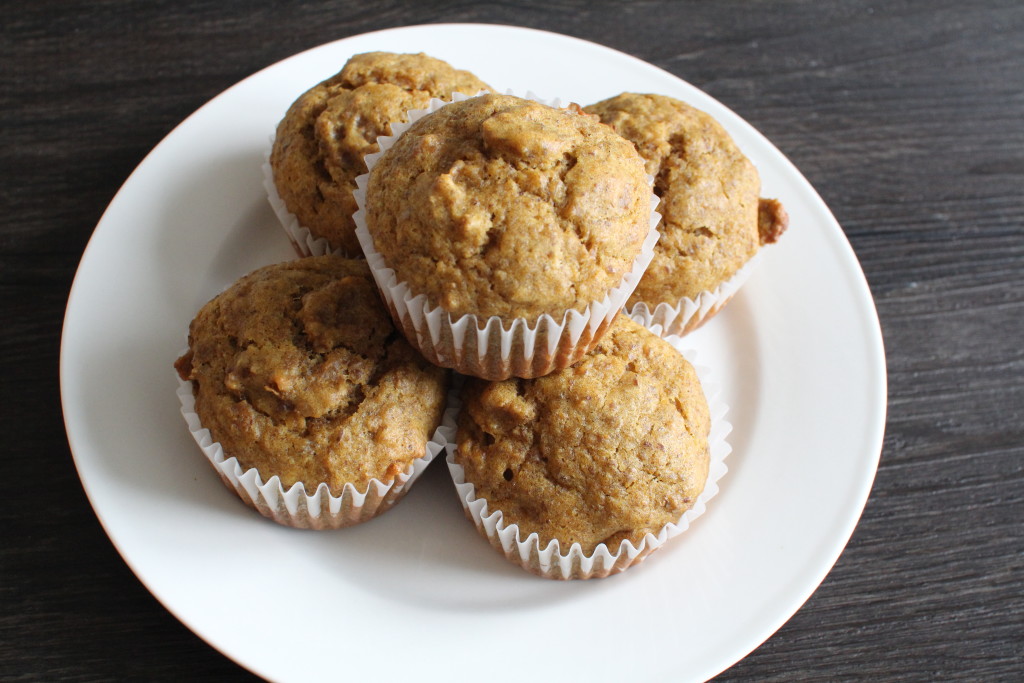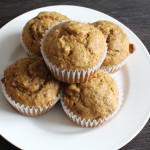 Pumpkin Bran Flax Muffins
2015-02-08 16:55:40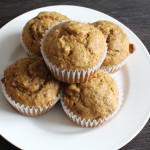 Ingredients
4 eggs
1 cups sugar
1 can or about 2 cups pumpkin puree
1 cup canola oil
½ cup water
½ cup milled or ground flaxseed
1 TBS vanilla extract
2.5 cups plain bran cereal
2 cups flour
2 tsp baking powder
0.5 tsp baking soda
0.5 TBS cinnamon
0.5 TBS Pumpkin spice-spice mix
Baking spray or muffin tin liners
Instructions
Preheat oven to 350 degrees.
Combine first 7 ingredients through vanilla with a hand mixer.
Fold in the Bran cereal allowing it to absorb some of the moisture to soften some while you combine the other ingredients.
Sift together the rest of the ingredients into a separate bowl.
Combine dry ingredients gradually. This can be done with a strong spoon.
Fill a lined or sprayed muffin tin ¾ full.
Bake 20 minutes or until a toothpick inserted to center of muffin comes out clean.
Recipe Righter https://www.reciperighter.com/