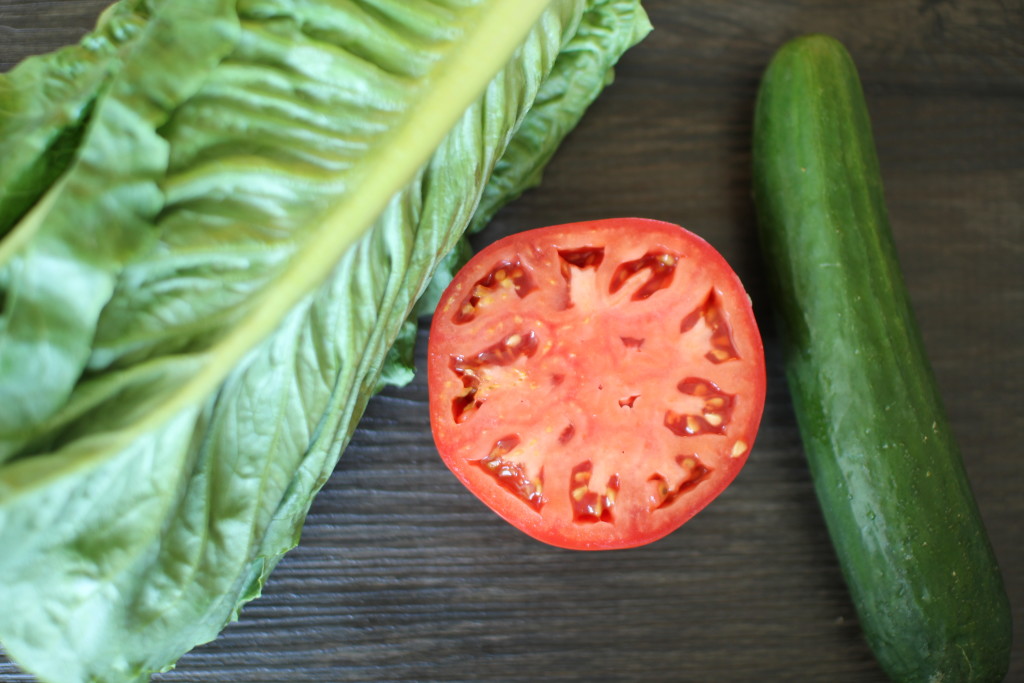 We all love the traditional BLT's… but we're moving along in the alphabet today. CLT- Cucumber, lettuce, tomato. Switch out the traditional mayonnaise for hummus and you've got yourself one delicious, juicy, and crispy sandwich! More importantly, this sandwich has been man tested and approved.
2 slices toasted whole wheat bread
Hummus
Romaine lettuce
Tomato slices
Cucumber
Assemble it in the order you would like! You'll want to eat it right after you assemble it because it is deliciously juicy. You could even bring this for lunch, though you would want your veggies and hummus individually packed and you could assemble it when you are ready to eat it. It really is such a treat!