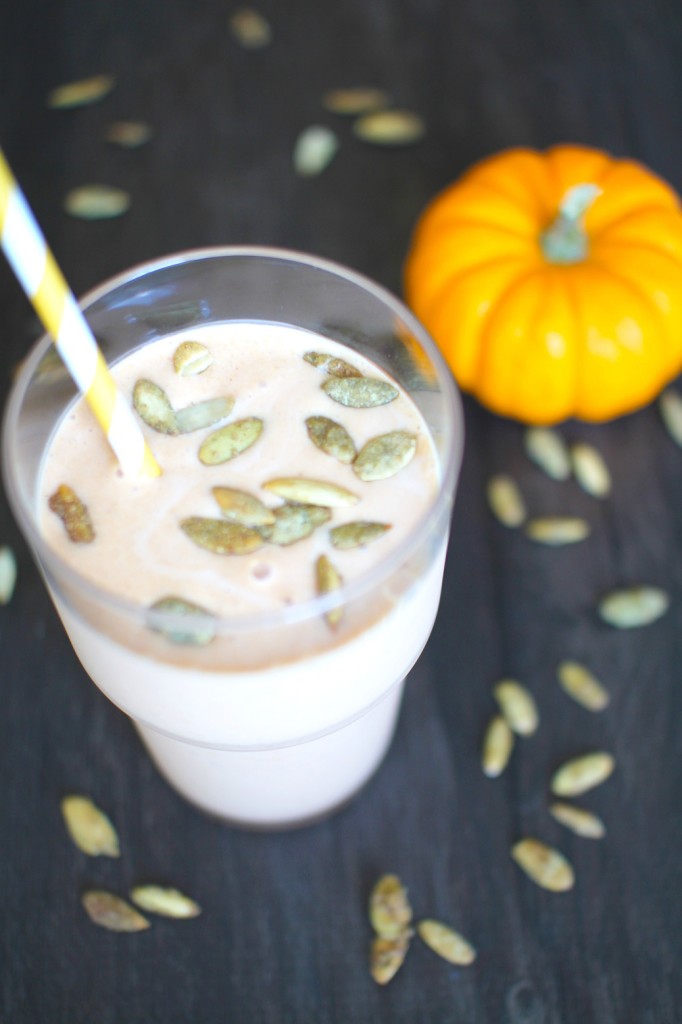 It's fall ya'll! I had to say it. Sometimes the ya'll just rolls off the tongue. And I ALWAYS picture Paula Dean when it happens.
Pumpkin is such a comfort in the fall; which means all things pumpkin around my house. Canned pumpkin puree can be used in all sorts of recipes. Sometimes though, the recipe doesn't call for the whole can and there are left overs! Hmm what to do with the left overs? Well you can freeze it. It can be defrosted and used in another recipe as usual or you can make a smoothie!
At our house when we get home from the gym we don't really want something warm right away or a big meal for that matter. This is perfect. It has protein from the milk and yogurt, it's filling, and come on! It's pumpkin!!
If you have ice trays to freeze it in that would be best. I don't have any of those so I put it in a freezer quart sized zip top bag and fold it in threes to separate the sections and freeze it like that. Then when you are ready to use it, it is partially divided and you don't have to use all of it at once.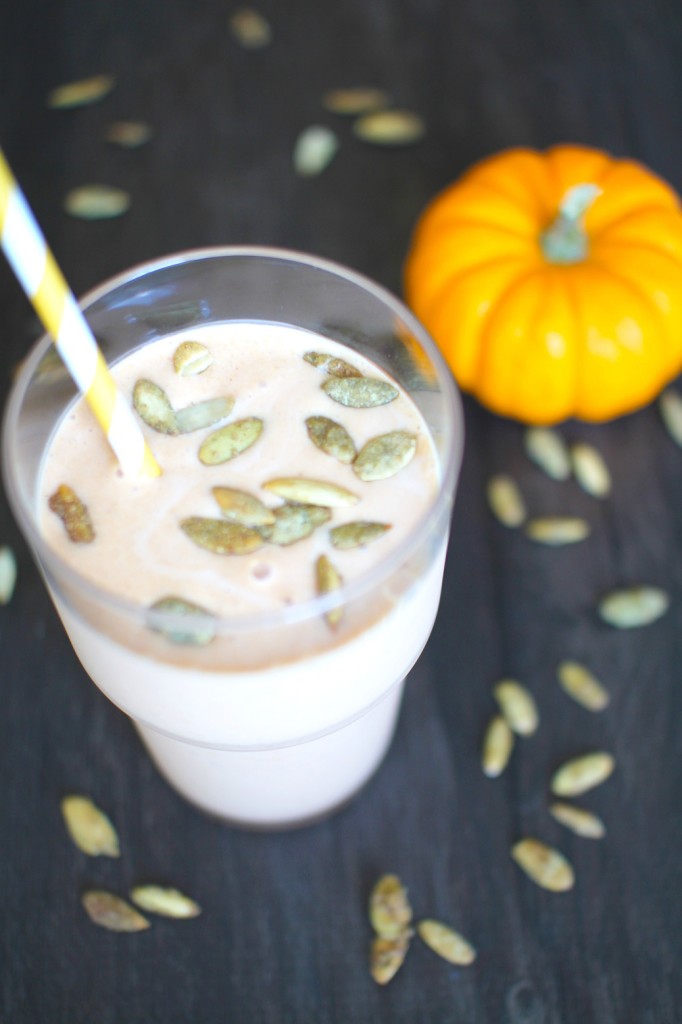 Creamy Freezy Pumpkin Smoothie
2014-10-08 10:53:24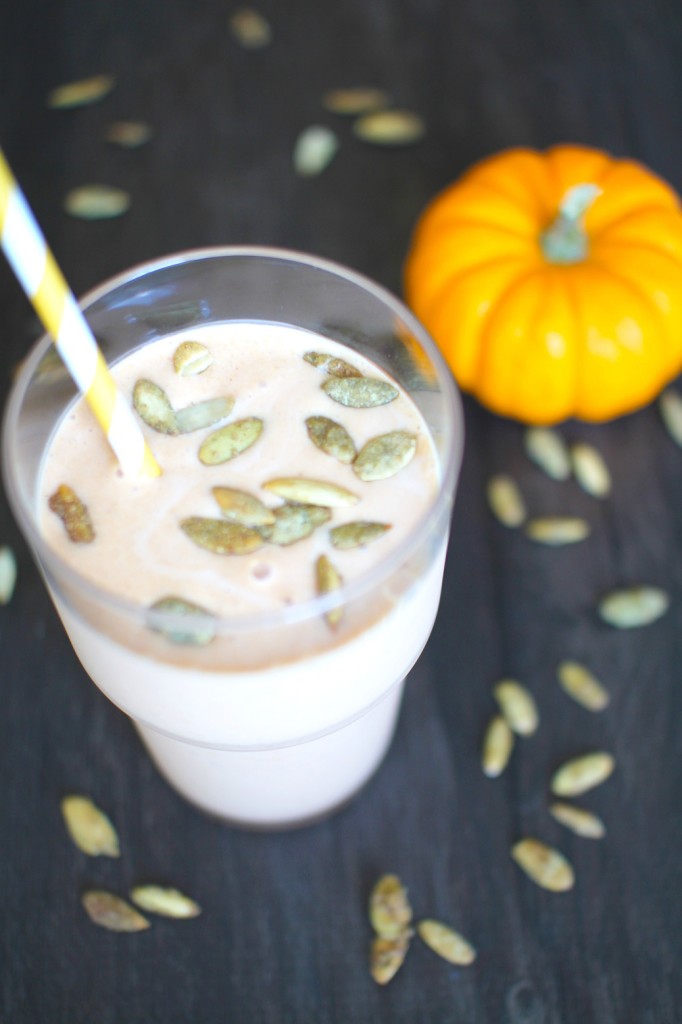 Ingredients
1/2 cup frozen pumpkin puree
1 fat free vanilla yogurt cup (5.3 oz)
1 cup fat free soy milk or regular milk
1 tsp pumpkin spice-spice mix
1 tsp sugar (optional)
Instructions
Add all ingredients except the sugar to the blender and blend until smooth.
Test for taste. If it needs sweetness add 1 tsp sugar, blend until combined.
Notes
Sweetness may vary depending on yogurt brand.
Recipe Righter https://www.reciperighter.com/