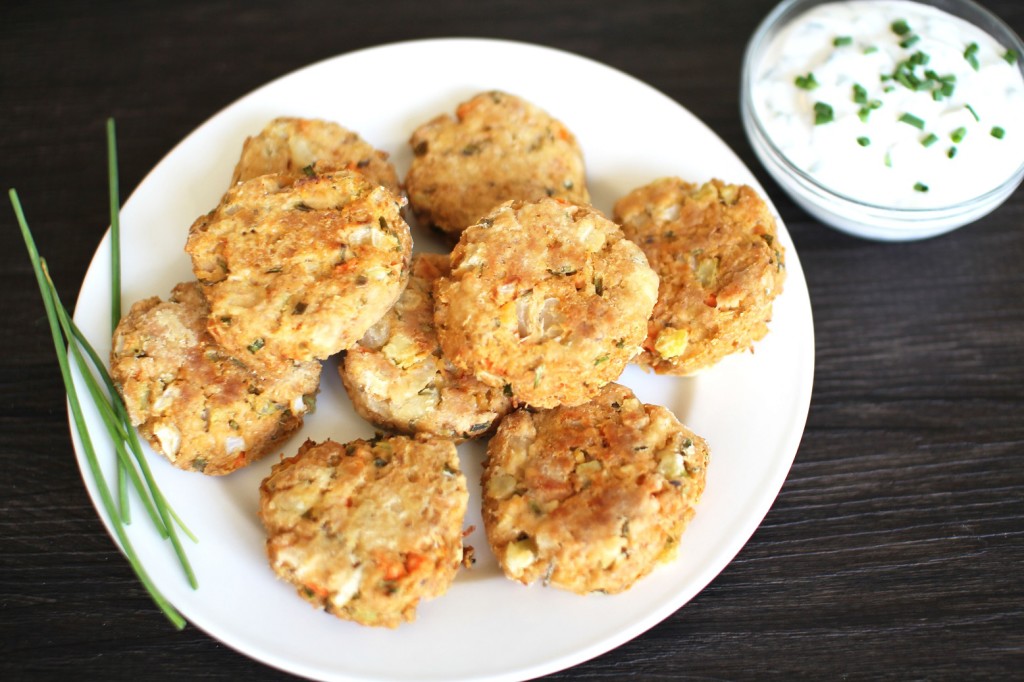 Canned tuna is a great way to meet the fish quota for the week- you know… the fish twice a week quota. Everyone has some canned tuna in their house somewhere. These healthy tuna cakes are an easy to make crowd pleaser. You can serve them as an appetizer, as part of a meal, on top of a salad, or on their own with a dipping sauce.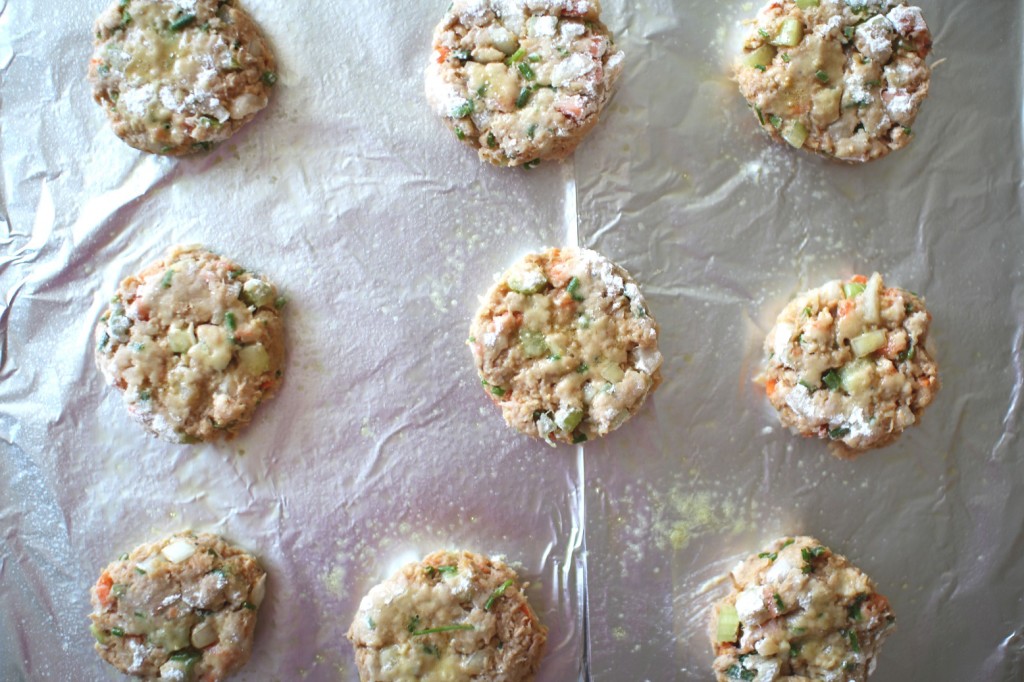 Traditional crab or tuna cakes are fried; this version is baked. In addition to the added veggies there are garbonzo beans in this. Typically crab or tuna cakes are filled with flour or mashed potatoes. By switching those out for pulverized garbonzo beans we can add fiber. If you don't have canned tuna, canned salmon or crab would be great also.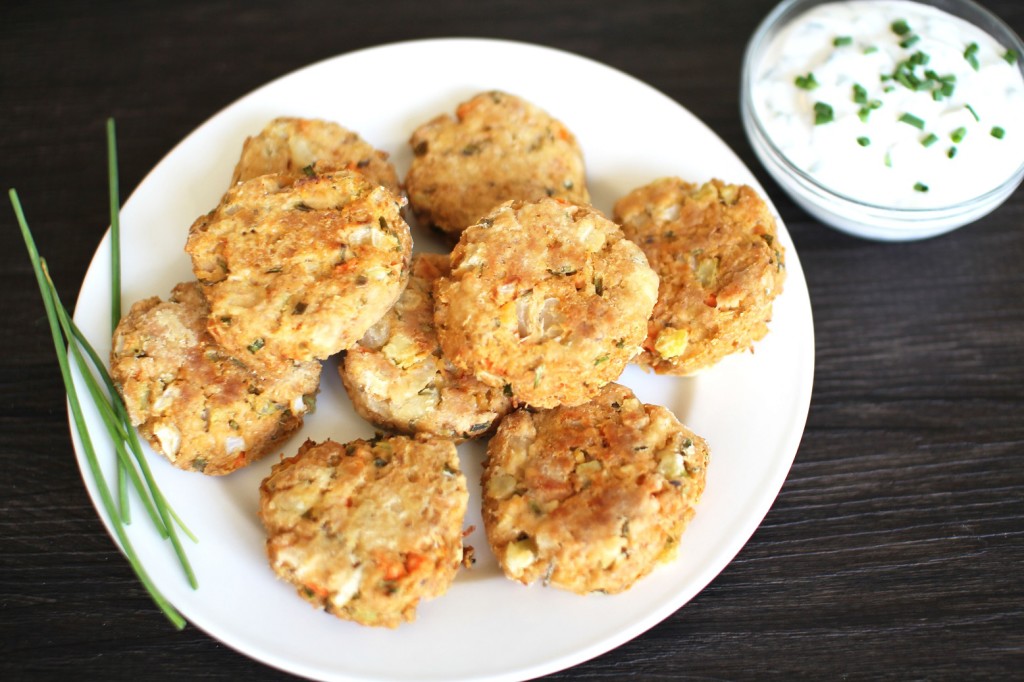 Healthy Tuna Cakes
2014-10-09 11:20:10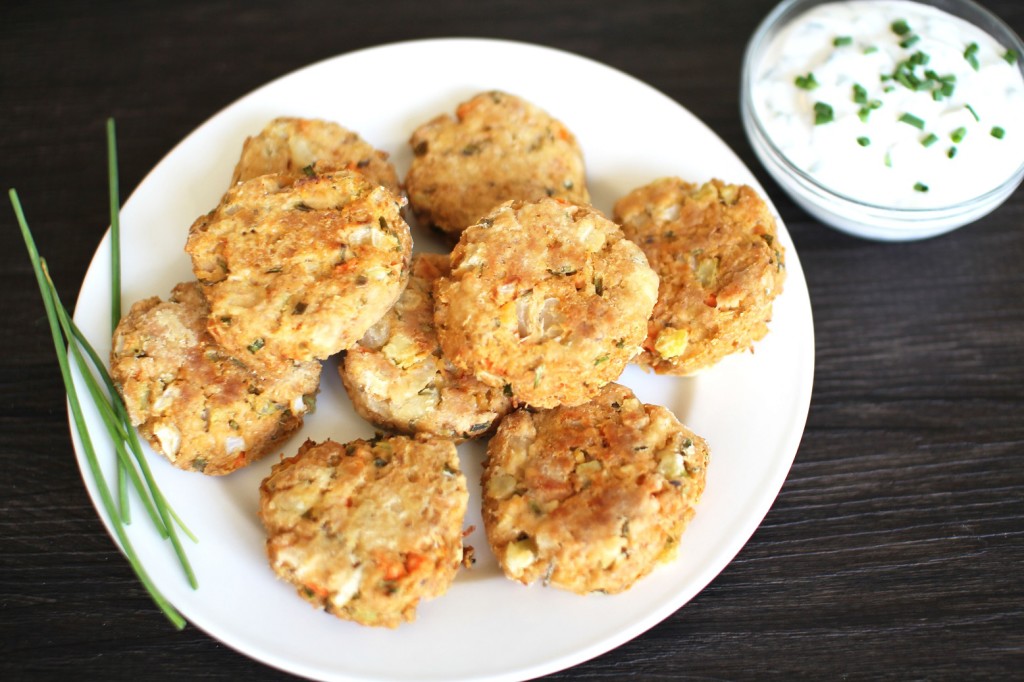 Ingredients
2 cans of Tuna in water
¾ cup canned rinsed gabonzo beans pulverized in food processor
¼ cup chopped carrot
¼ cup chopped celery
¼ cup chopped white onion
1 egg
3 TBS olive oil
1 lemon- juice only
3 TBS chopped chives
1 tsp paprika
Pepper to taste
Cayenne pepper to taste
Flour for dusting
Cooking spray
Instructions
Preheat oven to 450 degrees.
Mix together all ingredients except for the flour. Put flour on a plate.
Use a ¼ cup measuring device to form the patties. Pat them slightly thinner depending on the shape of your measuring device.
Gently set your patties in the flour and flour both sides lightly.
Set patties on a lined and sprayed cookie sheet. Spray the tops of the patties with olive oil spray.
Bake on each side for 13 minutes each, 26 minutes total.
Recipe Righter https://www.reciperighter.com/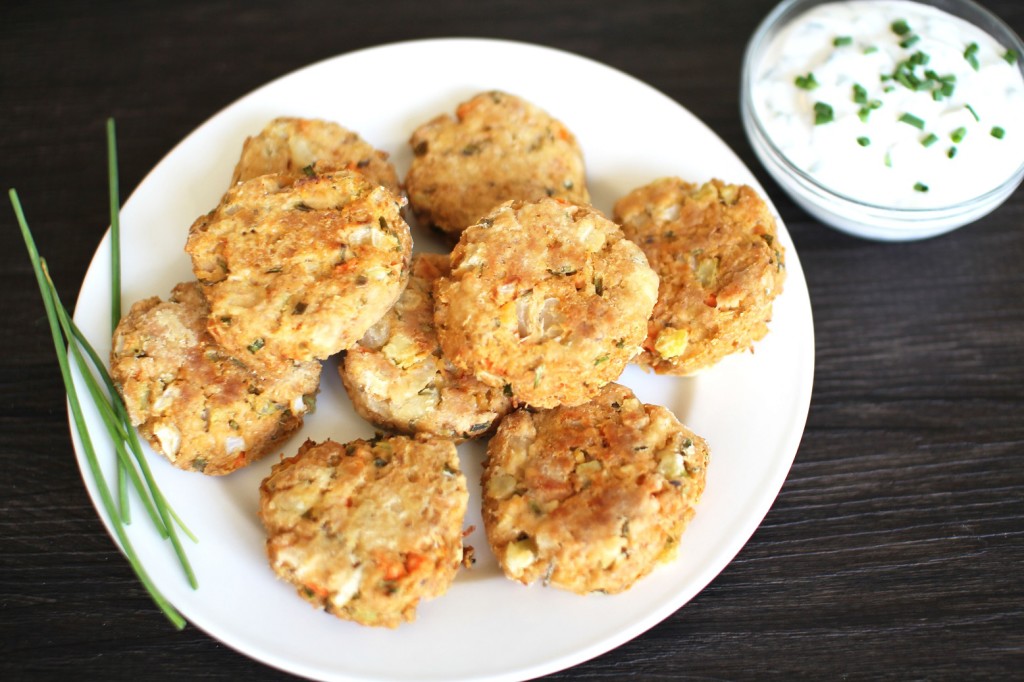 Dipping Sauce
2014-10-09 11:25:10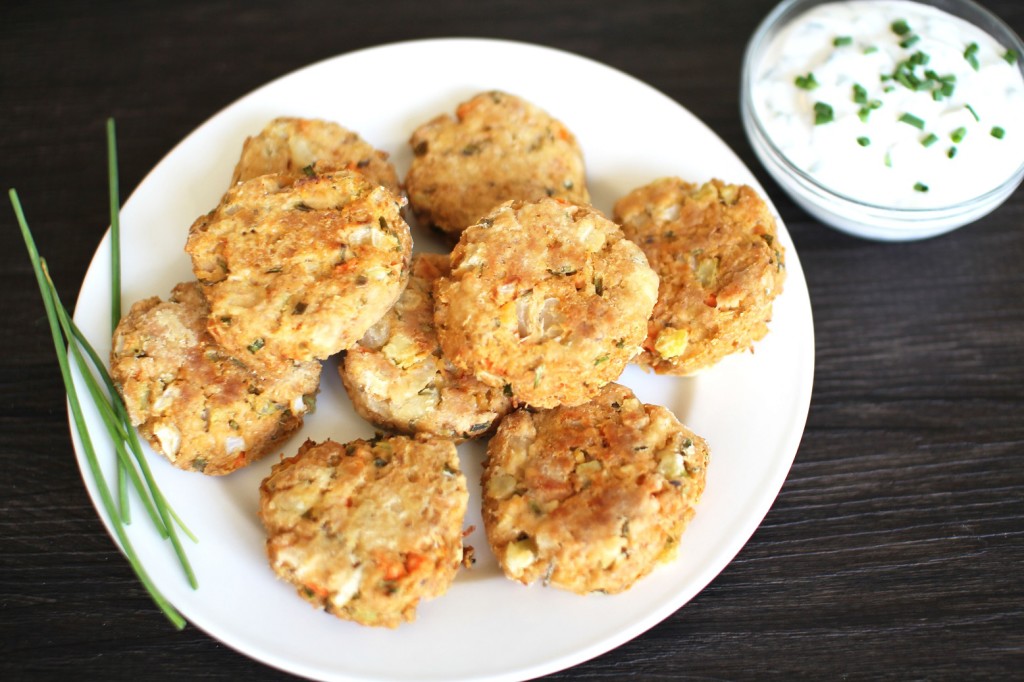 Ingredients
½ cup fat free plain Greek yogurt
3 TBS chopped chives
1 lemon- juice only
Pepper to taste
Salt to taste
Instructions
Combine all ingredients- refrigerate while not using.
Recipe Righter https://www.reciperighter.com/