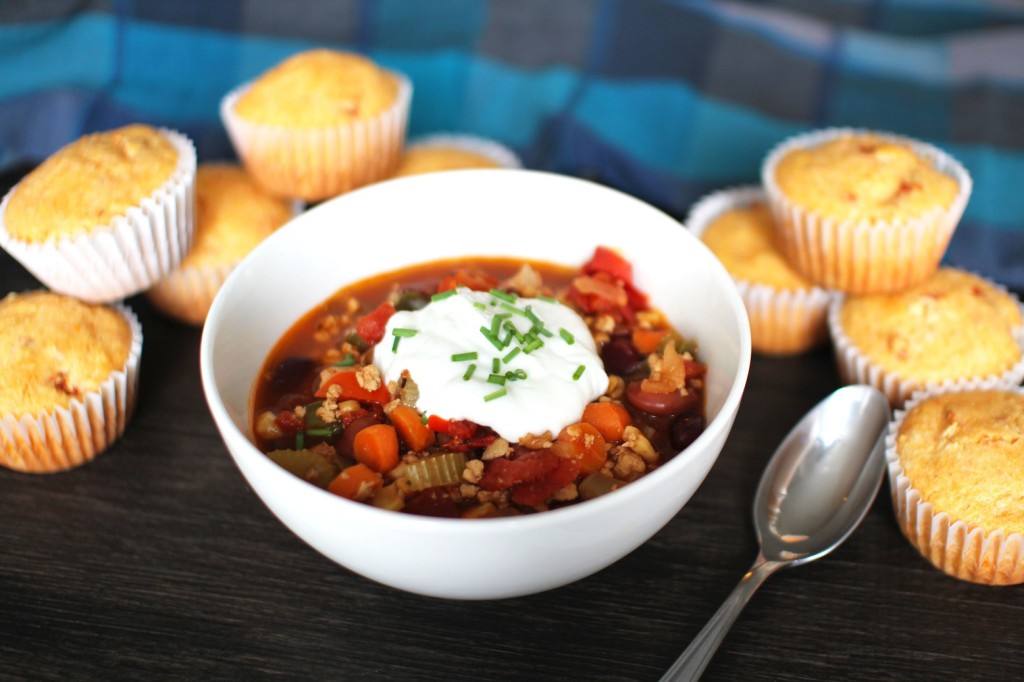 Tricked out- that's right. This Chili is tricked out, RD style! The beef is swapped for ground turkey breast, and it's loaded with veggies that you wouldn't typically see in chili. Top it off with fat free greek yogurt for some tang. This chili has everything, protein, fiber, vitamins and minerals.
You can easily make this vegetarian/vegan. It's just as delicious, filling, comforting, and nutritious if the meat is left out.
There will be plenty of left-overs; you can freeze it in zip top freezer bags for later. Put it over sweet potato fries for chili fries, or top off some hot dogs. There are plenty of options.
It's great with corn muffins. Buy a standard corn muffin mix and add in other ingredients to jazz them up a bit. The ones pictured have reconstituted sun-dried tomatoes and minced garlic added.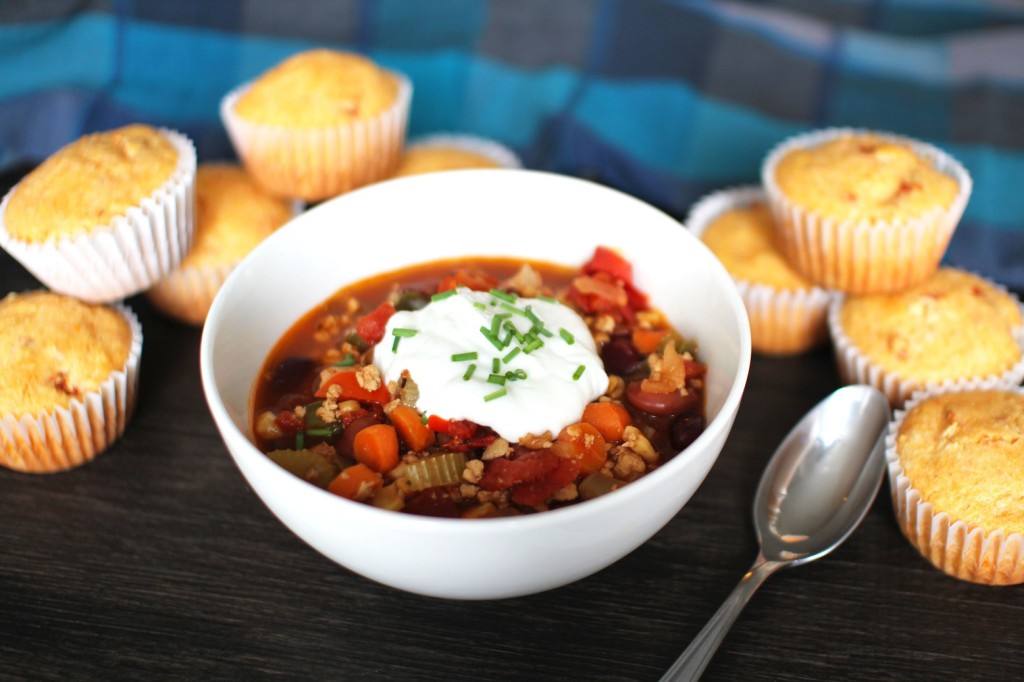 Tricked-out Chili
2014-10-10 14:25:35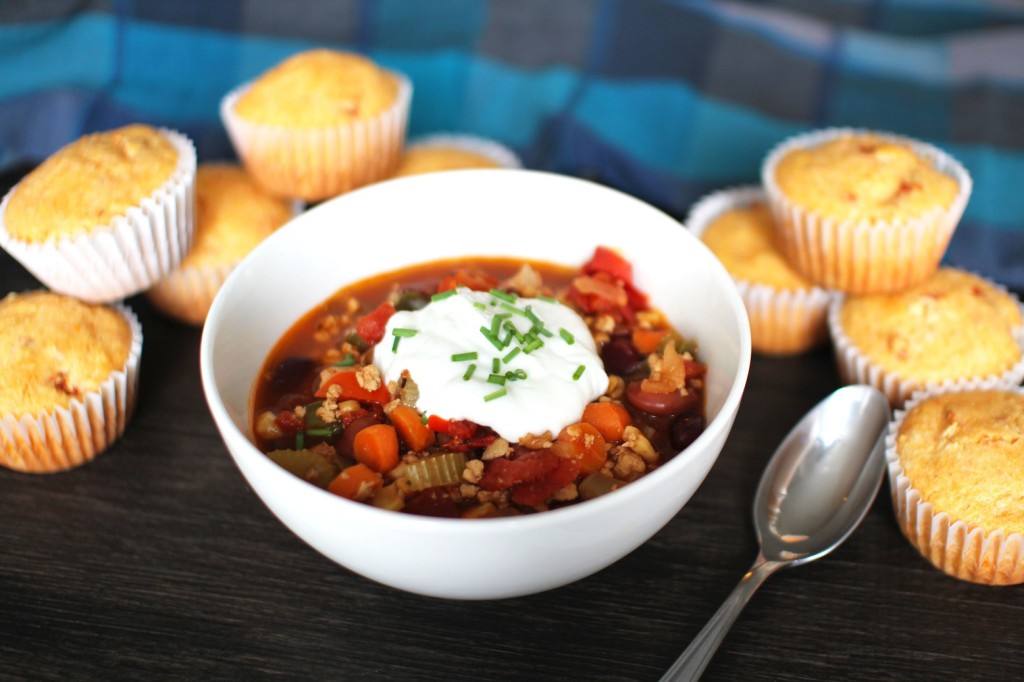 Ingredients
1 lb ground turkey breast
1 cup chopped carrot
1 cup chopped celery
1 chopped onion
1 chopped green bell pepper
1 chopped red bell pepper
½ pint chopped mushroom
1 cup frozen corn
4 cloves rough chopped garlic
2 cans kidney beans (light, dark or both)
2 cans any type diced no sodium tomato
3-4 TBS chili powder
1 tsp paprika
Pepper to taste
2 cups water
3 TBS olive oil
Instructions
Prep all your veg ahead of time. Preheat your oven to 450 degrees. Line a baking sheet with foil and spray it with olive oil. Add frozen corn to the cookie sheet and cook until corn is slightly brown- about 10-15 minutes.
Brown turkey breast in a large stock pot with 3 TBS olive oil and 1 TBS chili powder.
Add carrots, cook 3-4 minutes. Add the rest of the veggies including roasted corn and cook about 5 minutes.
Add beans and tomato (juices too), the rest of the chili powder, paprika, pepper, and 2 cups of water.
Bring to boil, then turn down to simmer about 15-20 more minutes (you don't want to over-cook the veggies to mush).
Notes
You can adjust the flavor with jalapeno, cumin, paprika, and cayenne pepper- depending on your palate.
Recipe Righter https://www.reciperighter.com/