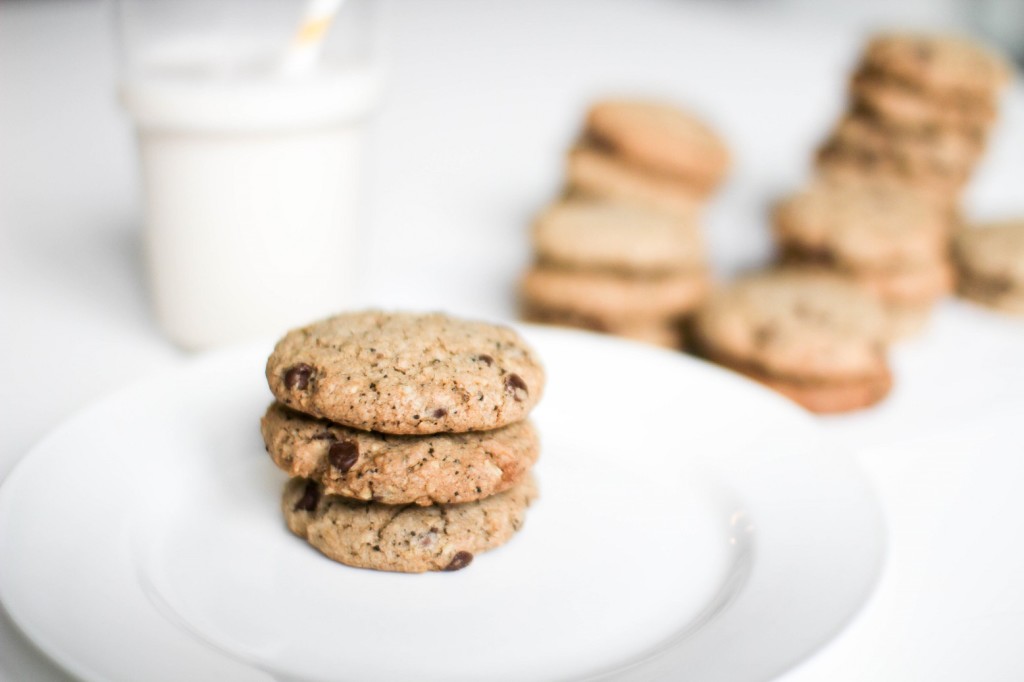 These Mocha Oat Cookies are to die for. Well I think so. Sometimes I need something sweet. I usually like a cup of coffee with my something sweet. I figured why not put the coffee in the cookie. I've never had it so I had to try it! To justify having cookies I usually will put oats in it. It makes me feel better. Whatever works right? Hey, that fiber quota is important!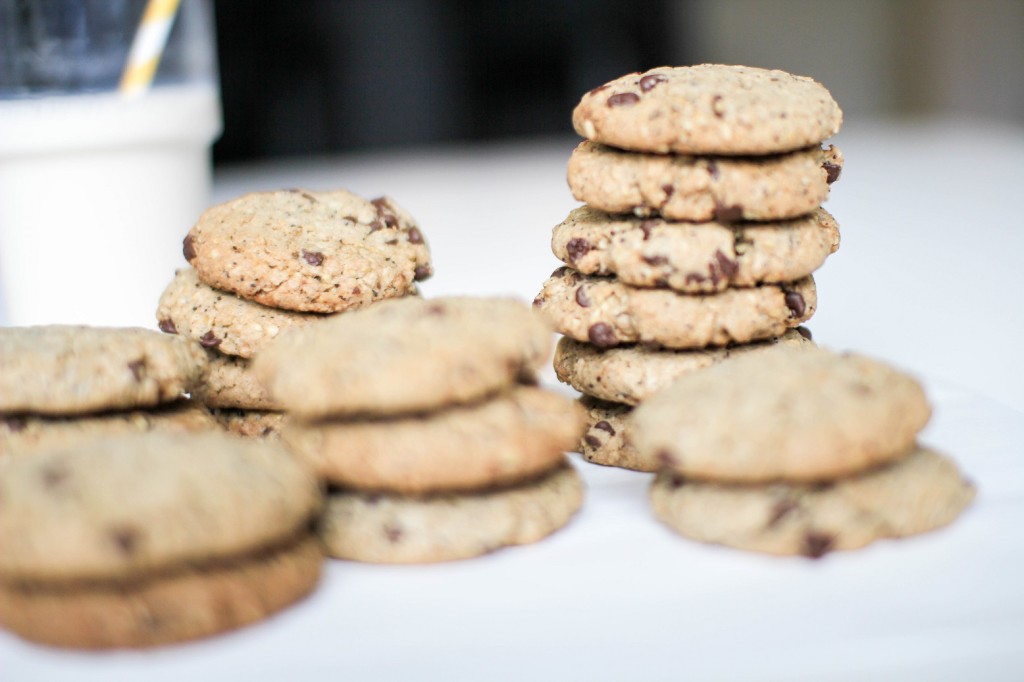 These cookies come out crisp, think similar to chips ahoy but less stale-like. Cookies in this house have to be able to hold up to being dipped in a cup of milk which is why these crisp cookies are perfect in our house. And hey, you can get some fiber in the cookies and a little protein from the milk! That my friend is a win, win.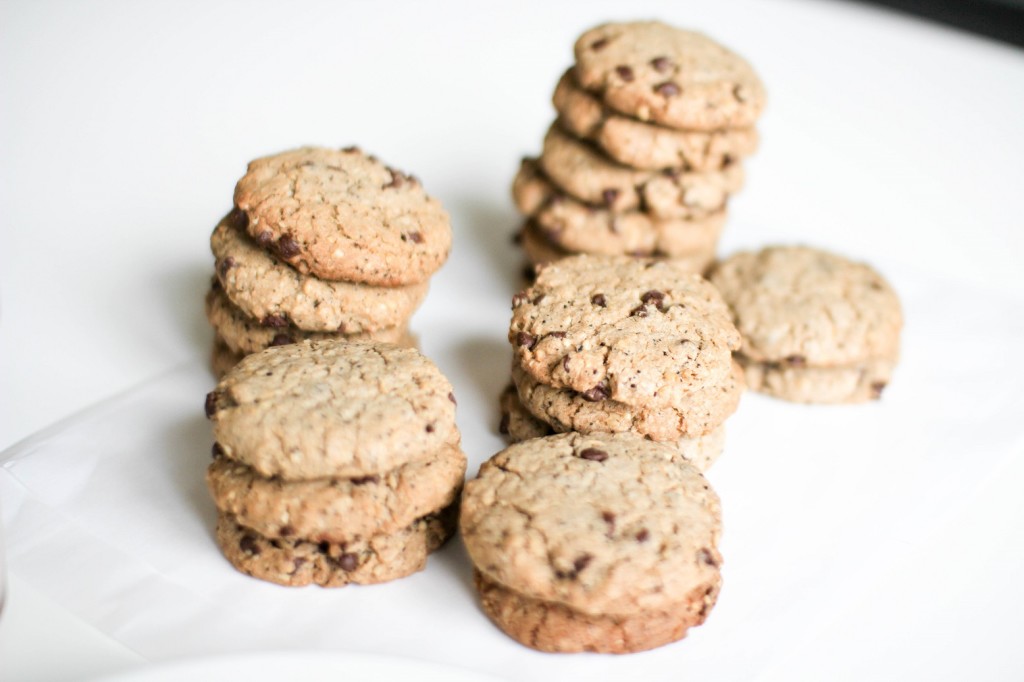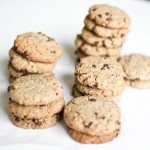 Mocha Oat Cookies
2015-05-27 11:32:53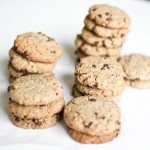 A chocolate chip oat cookie with espresso
Ingredients
1 1/4 cups all-purpose flour
1/4 teaspoon salt
1/2 teaspoon baking powder
1/2 teaspoon baking soda
1 1/4 cups quick cook steel cut oats (or regular quick cook oats)
1 1/2 TBS ground espresso or coffee beans
1/2 cup softened unsalted butter (not melted)
1/2 cup brown sugar
1/2 cup granulated sugar
1 large egg
1 teaspoon vanilla extract
1/2-1 cup chocolate chips (depending on your preference)
Instructions
Preheat the oven to 375 degrees.
Line some baking sheets with parchment paper.
Sift together the first four ingredients: flour, salt, baking powder, baking soda.
Then whisk in the oats and espresso/coffee.
Cream together the rest of the wet ingredients in a separate bowl: butter, brown sugar, granulated sugar, egg, vanilla.
Slowly combine the dry ingredients into the wet.
Fold in the chocolate chips.
Form dough into balls with hands and place on parchment lined sheets.
Flatten dough balls with hands (they do not expand much).
Bake 10-13 minutes.
Recipe Righter https://www.reciperighter.com/