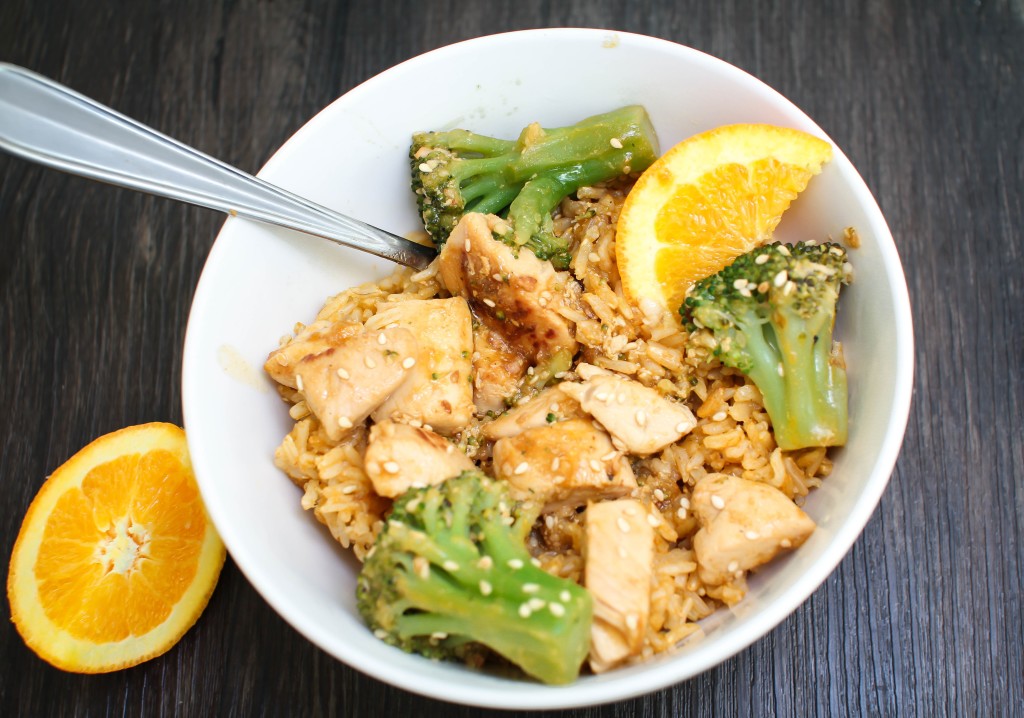 Asian style food is so yummy. Unfortunately, it often comes with a lot of extra calories because they fry a lot of food. Which is why it is so finger licking tasty! This is a lighter version of orange chicken with no breading or frying that you can make at home.
Marinade
½ cup orange juice
3 TBS olive oil
1 TBS soy sauce
1 large clove minced garlic
Cracked pepper
6 chicken cutlets cut into bite size pieces
Sauce
1 cup orange juice
2 TBS soy
1 TBS honey
Left over orange slices
2 TBS sesame seeds
1TBS cornstarch
Extras
Frozen broccoli
Brown Rice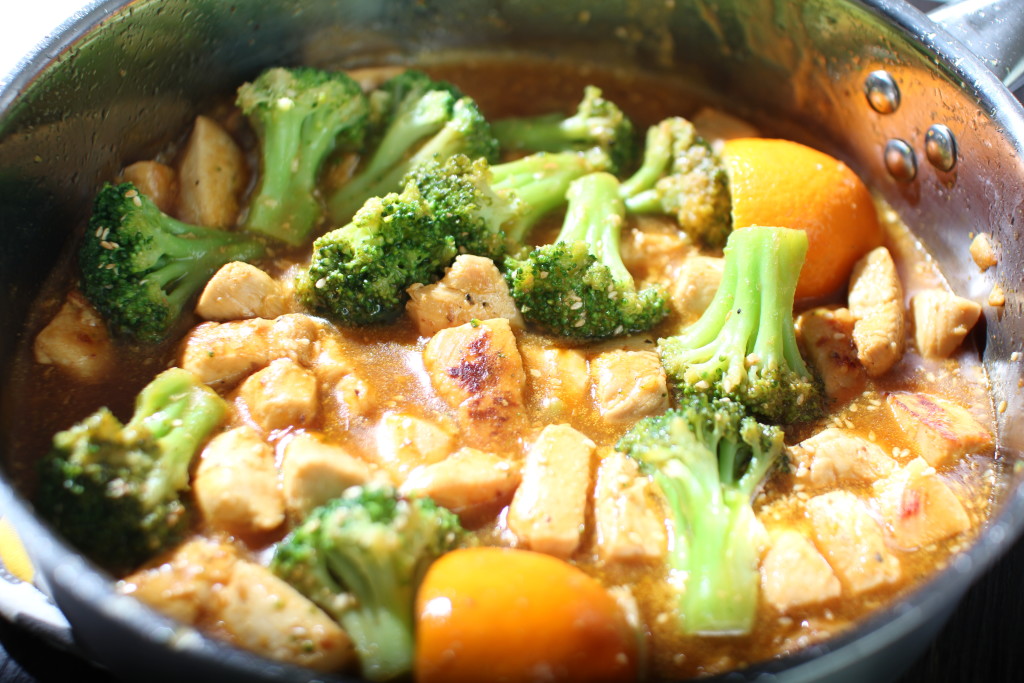 Combine your ingredients to marinade your chicken. I used 6 chicken cutlets because that is what I had. You can use 2-3 chicken breasts (depending on size) if that is what you have. Cut them into bite size pieces and combine them in the marinade. Let it sit in the marinade for 20-30 minutes.
While that is marinating, start cooking your rice. I used brown basmati, because it's just what I had around. It takes about 40 minutes to cook. I followed the package directions but I cooked it in vegetable stock instead of water. I usually will cook my rice in whatever stock I have available if I have it. It adds some flavor and some extra nutrients.
While the chicken is marinating and the rice is cooking, go ahead and combine all the ingredients for the sauce except for the cornstarch and set it aside.
When there is about 15 minutes left for your rice, add all of your chicken and marinade to a frying pan or a braising pan that will be large enough to make your sauce in later over medium-high heat. Periodically move the chicken around the pan to cook it evenly. Eventually a lot of the juice will be cooked off and it will start to splatter a bit due to the oil. Let your chicken brown slightly at this point then carefully pour in the sauce mixture. Stir this around and deglaze your pan to get all the chicken from the bottom into your sauce. You can put in left over orange slices from juicing your oranges if you have any at this point. Add in your frozen broccoli florets. Now mix 1 TBS of cornstarch in enough cold water to dissolve it. Add it to your chicken and sauce mixture and stir until combined, it will start to thicken. Cook until broccoli is cooked through.
At this point your rice is likely done. Serve the chicken mixture on top of the rice. It can be garnished with sesame seeds and orange slices.