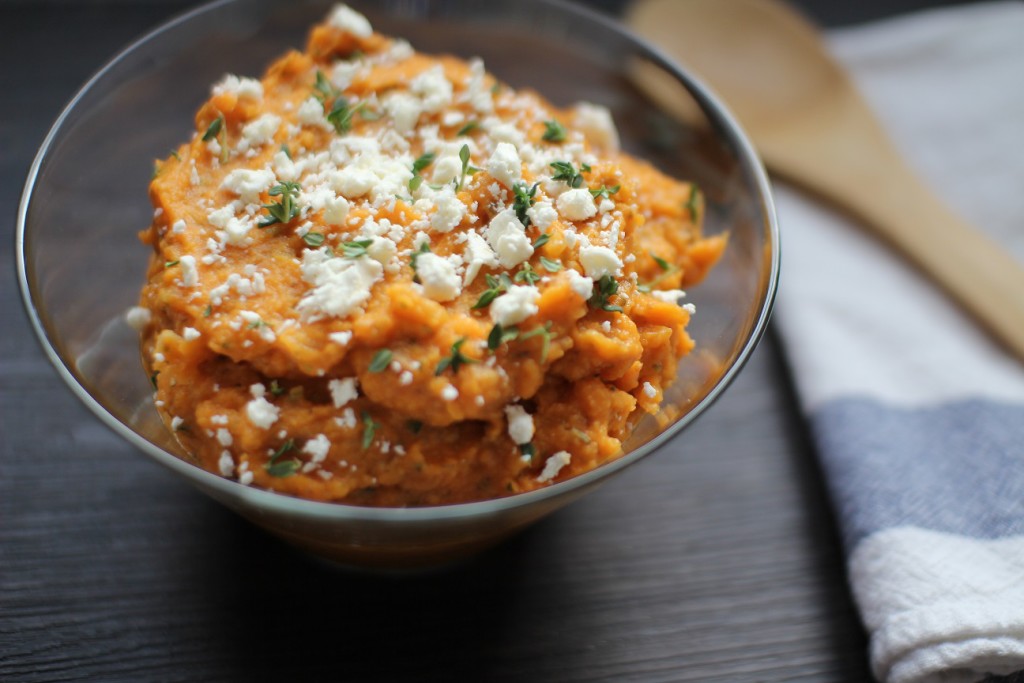 Thanksgiving is creeping up on us- can you believe it? I can't. Enjoy this Thanksgiving Day Mashed Sweet Potatoes Recipe. If you haven't already, you should start testing recipes if you are making something new. It seems like at Thanksgiving there are always way too many dishes that are must haves! Some classics- The turkey of course, mashed potatoes, green bean casserole, some form of sweet potatoes, something with cranberry in it, corn muffins, pumpkin pie, apple pie, anything that can be made into a casserole!
I love mashed potatoes. Love, love, love, love, love them. Lately I have been trying to make the switch to sweet potatoes. They're growing on me; although I will never be able to love them made into a dessert- you know that dish with roasted marshmallows on top that you always see at Thanksgiving. I prefer the savory route. This is an easy dish, with ingredients you will likely already have around the Thanksgiving Day Holiday. Easy recipes around Holiday time are always a plus!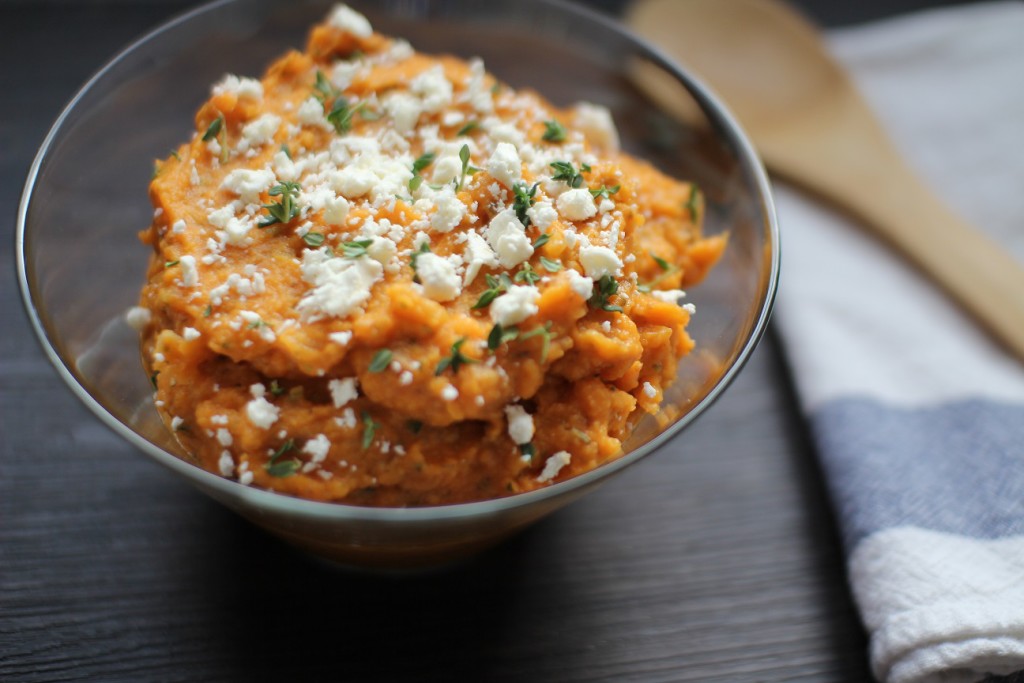 Thanksgiving Day Mashed Sweet Potatoes Recipe
2014-11-15 15:17:53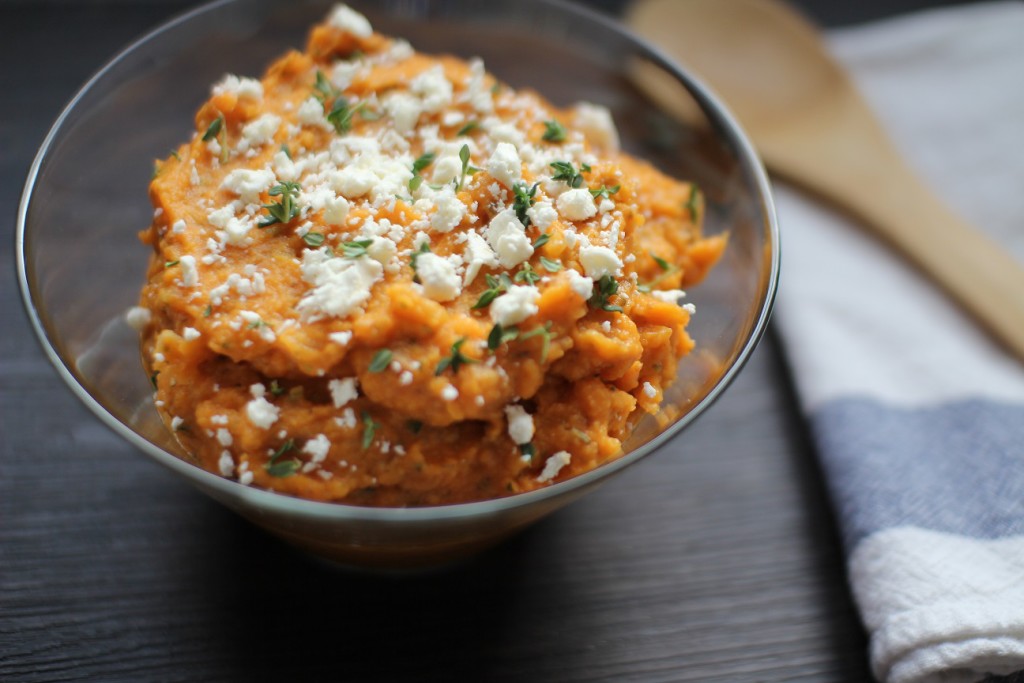 Healthy, yet delicious twist on mashed potatoes!
Ingredients
6 small sweet potatoes
½ diced white onion
3 minced garlic cloves
¼ cup fat free milk
1 TBS fresh thyme
1 tsp salt
½ tsp fresh rosemary
Fresh cracked pepper to taste
Instructions
Clean, and dice potatoes with the skin on
Bring to a boil
Cook until fork tender.
Remove from heat and drain
Sauté diced onion and garlic over medium heat until translucent - no oil needed.
Add potatoes and onion mixture to food processor.
Add ½ the milk, and all spices
Blend
Add more milk as needed blending until desired texture is achieved
Taste and adjust spices to your liking
Serve garnished with fresh thyme/rosemary and feta cheese
Notes
Enjoy Thanksgiving Day Mashed Sweet Potatoes!
Recipe Righter https://www.reciperighter.com/