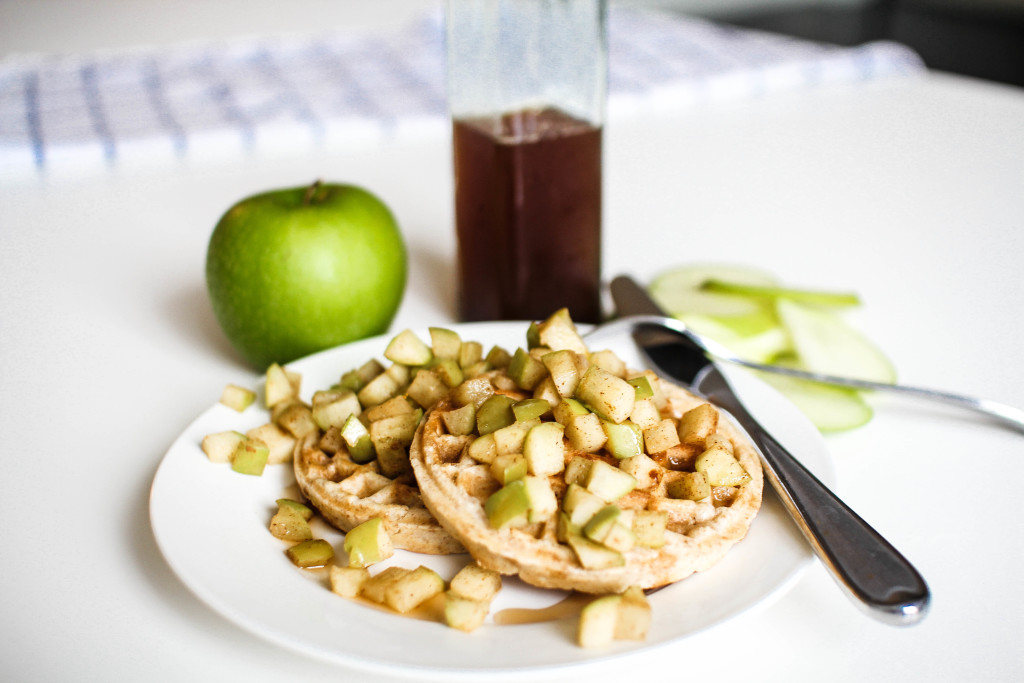 Hey, I'm not too proud to use a microwave… or a toaster waffle. I actually love the whole wheat toaster waffles. This easy 5 minute breakfast is full of fiber and deliciousness. Oh yeah- not to mention the pumpkin spice syrup!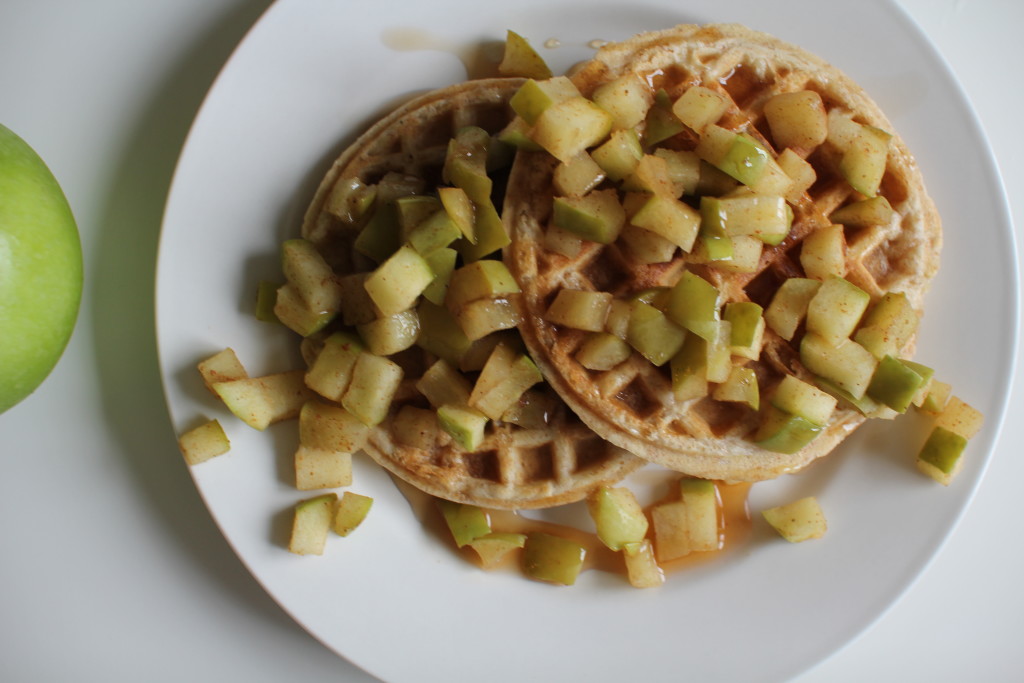 2 toaster waffles
1 apple
Pumpkin spice syrup
Put your waffles in the toaster
Dice 1 apple or part of an apple (depending on how much you want). Put the apple pieces in a microwave safe bowl, sprinkle with some pumpkin spice-spice mix. Microwave for about 20 seconds, check them. If they aren't tender yet give them another 15 seconds or so.
Top off your toasted waffles with the apples and pumpkin spice syrup. Easy,quick and delicious!
*Microwaved apple slices with some cinnamon or pumpkin spice-spice mix on top of them are a great little treat for when you don't want to fully commit to a dessert.