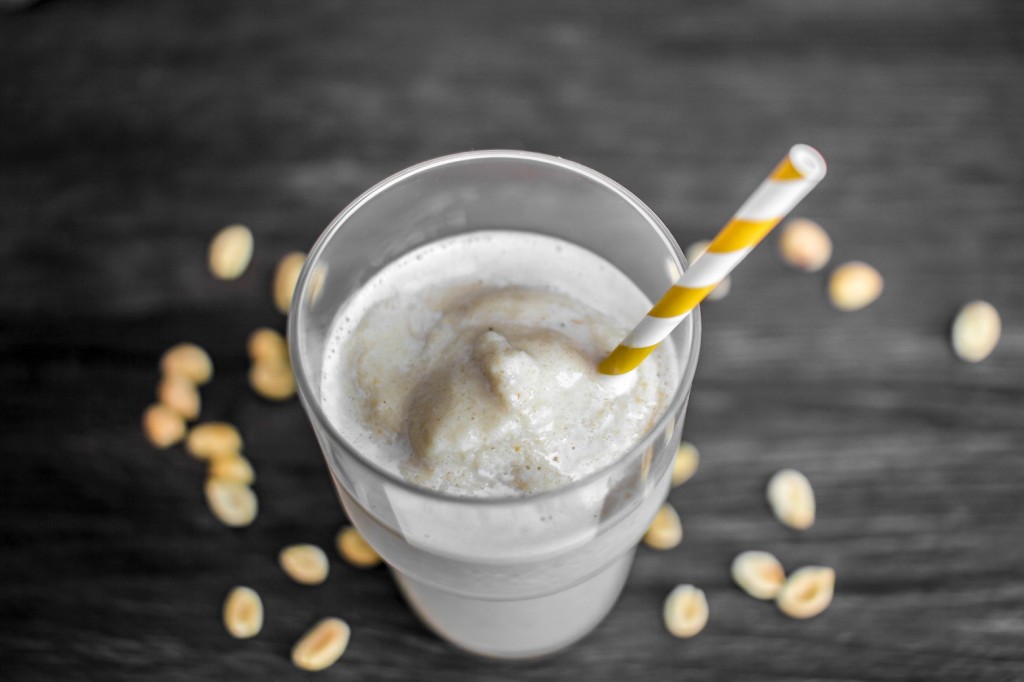 This really is a treat after working out, or in the evening when that sweet tooth hits you! It's like getting away with having a milkshake without all of the calories. The frozen banana makes it sweet, thick and gives the consistency of ice cream. The milk helps it blend and adds protein, calcium and vitamins. The ice serves the purpose of giving the smoothie extra volume. The powdered peanut butter that has some fat removed adds some healthy fat, protein, and that amazing peanut butter taste.
*My thoughts on using powdered peanut butter products at the bottom
You will definitely need to freeze your bananas ahead of time. If they aren't frozen it tastes completely different and the texture is different and you will likely be disappointed. Keeping frozen bananas in your freezer is a great idea if you have a sweet tooth. They can blend up in a food processor and come out like ice cream- it's magic, it really is! Go to the store- buy the ripest looking bananas you can find. Peel and slice them so you can put them in freezer bags in 1 single layer, then leave them to freeze. You can do 2 per bag if you plan on sharing. Sharing is caring!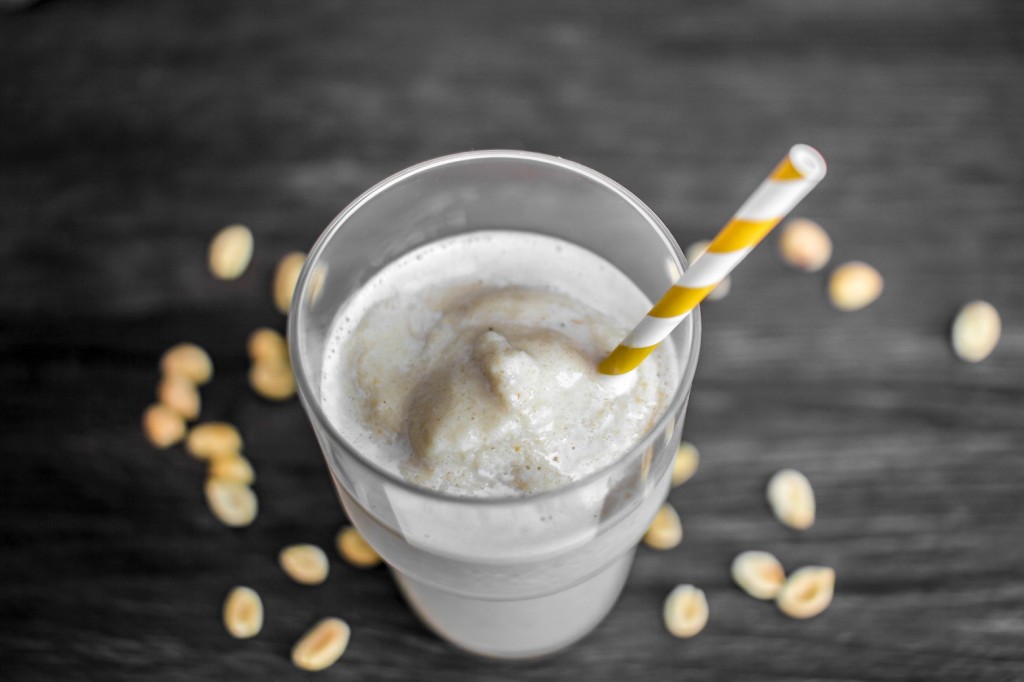 Peanut Butter Banana Smoothie
2014-09-22 08:28:53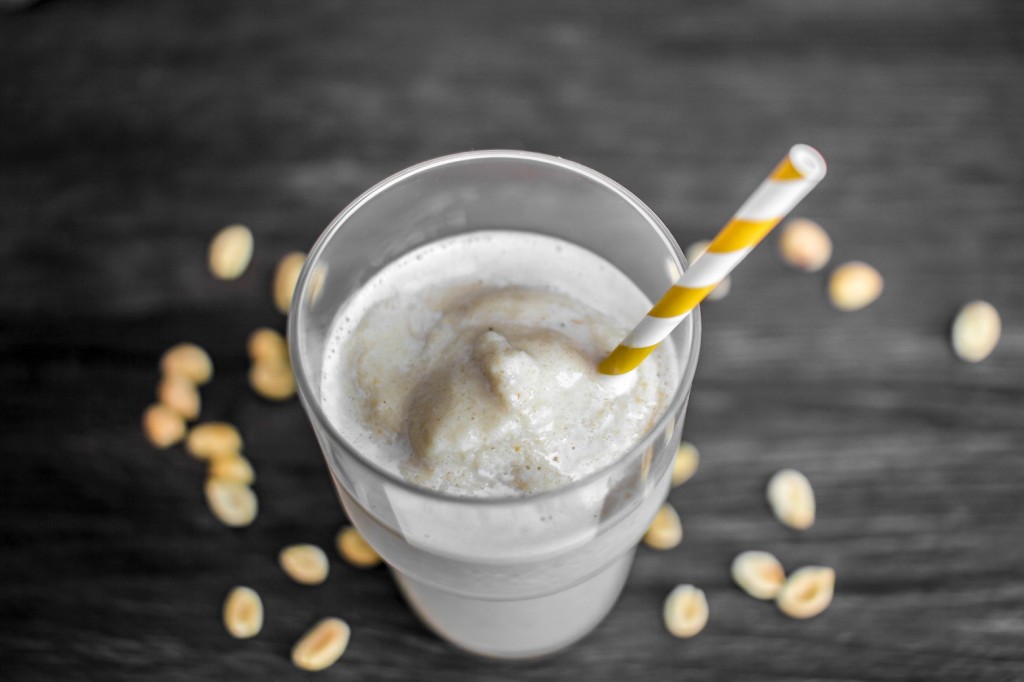 A delicious classic combination with fewer calories.
Ingredients
2 TBS Powdered Peanut Butter
1 Cup Vanilla Soy Milk
1 Frozen Banana
A few ice cubes
Instructions
Put your frozen banana, ice cubes, and milk in the blender, blend until smooth
Add powdered peanut butter and blend until mixed
Serve and enjoy
Recipe Righter https://www.reciperighter.com/
* I would like to comment on the powdered peanut butter product. You will likely find on the internet many well-meaning health enthusiasts trashing the product. Their argument is that there is added sugar, which I would like to address. The brand that I buy- which is the only brand I have seen on store shelves although there are others starting to emerge- only has 1 g of sugar per serving. This means two things. It contains the same amount of sugar as my regular all natural peanut butter, and it also means there are only 4 calories worth of sugar per serving- or ¼ of a teaspoon. In addition I would like mention fat is a healthy part of a normal diet in moderation. I am not necessarily promoting a low-fat diet. The purpose of this product is not to completely eliminate fat but to simply reduce fat contributing calories for less calories overall. I personally like this product and feel comfortable consuming it but that is a personal choice.