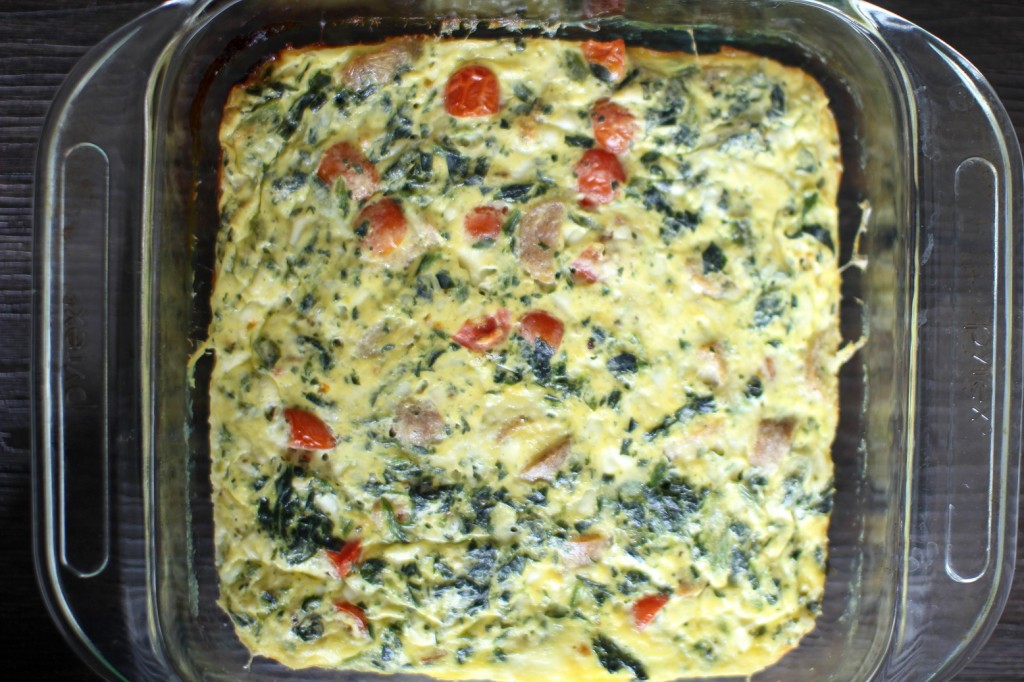 A crustless quiche is a great low carb source of protein. It can also be a great way to get a serving of vegetables. You can season it however you or your family likes it! I always use 6 eggs and 1 cup of fat-free cottage cheese. The rest I sort of make up based on what is in the house. I prefer to use spinach and tomatoes. I can't resist the sweet Italian chicken sausages, though meat is not necessary. I also use these sausages in my popular freezer breakfast burritos.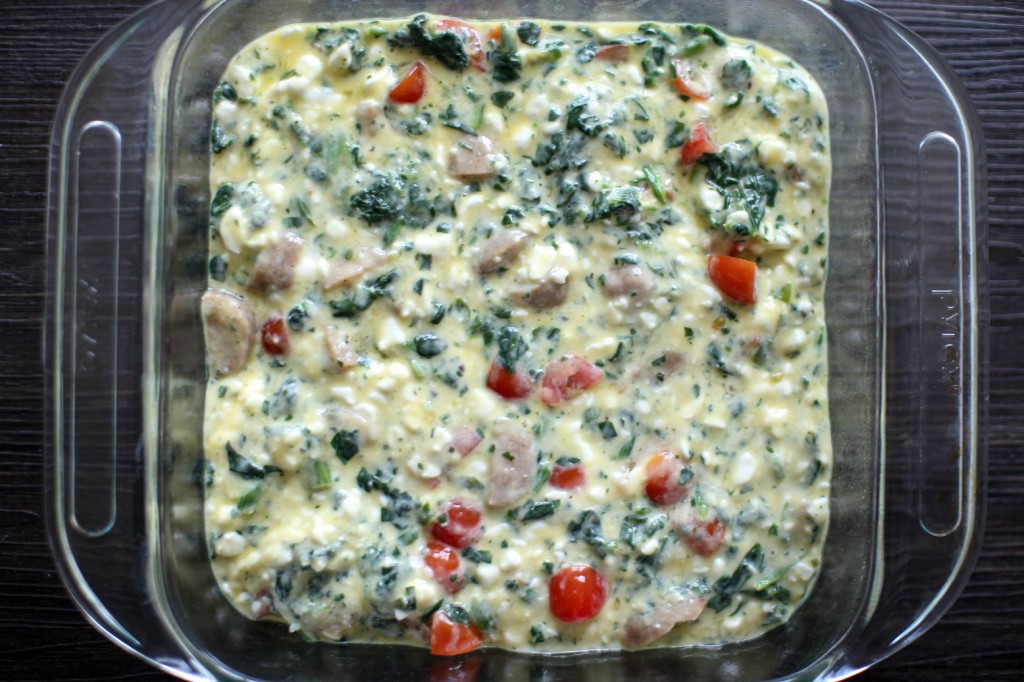 These are great for breakfast and even dinner. It could also be great to bring leftovers for lunch. I love when we have leftovers of this quiche. It's only 220 calories and has about 25 g of protein per serving! PER SERVING (makes 4 servings)! It's great with a side salad or a piece of whole grain toast.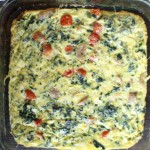 Crustless Quiche
2015-04-20 13:15:05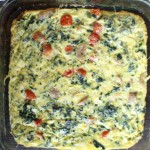 Serves 4
A low-carb, high-protein crustless quiche
Ingredients
6 large eggs
1 cup fat-free cottage cheese
2 pre-cooked sweet Italian chicken sausages
2.5 cups frozen spinach (drained)
1/2 cup cut grape tomatoes
Pepper to taste
Instructions
Turn oven to 350 degrees.
Combine ingredients.
Spray 9x9 baking dish with non-stick cooking spray.
Add the egg mixture to the baking dish.
Bake at 350 for 50-60 minutes or until cooked through.
Recipe Righter https://www.reciperighter.com/