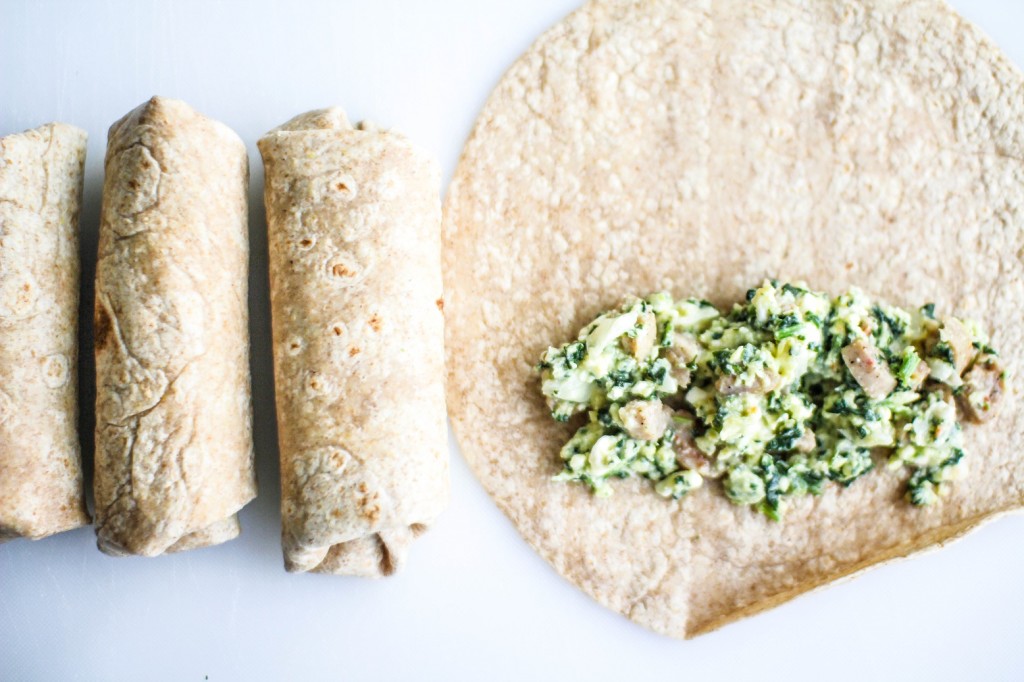 Breakfast doesn't have to be complicated. Make these freezer friendly breakfast burritos before your work week begins to ensure your success at having a healthy breakfast each morning. Breakfast burritos, if made healthfully, can be a smart and delicious way to start your day. Eggs are the perfect breakfast food! They have plenty of protein, choline, vitamin D, and B12! Add a whole grain tortilla and you have fiber for even longer lasting energy.
You have so many options when you make these. You can skip using meat altogether if you would like and add black beans to replace the protein and add additional fiber. You can load them with veggies for added vitamins- mushrooms, tomatoes, or bell peppers to name a few.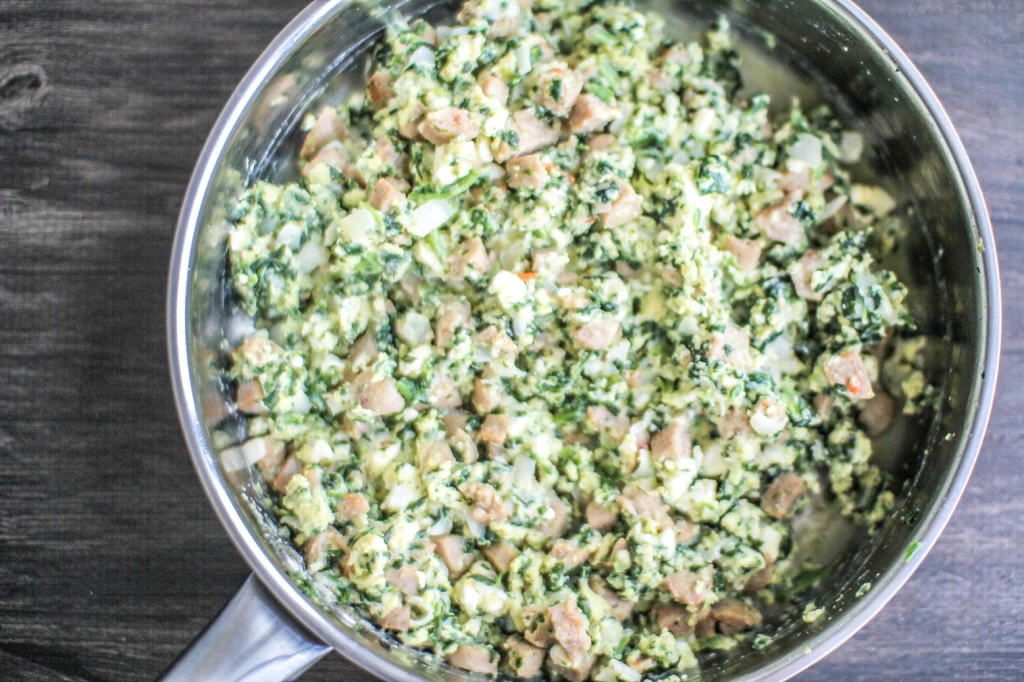 Sometimes you can find a breakfast meat analog that tastes like sausage. While at the store I found these chicken sausages to have less calories and less fat than the vegetarian version. Make sure to check your labels. Also, the wraps I found were only 80 calories and had 7 grams of fiber that included oat bran and had added flax. It really doesn't get much better than that. You will absolutely want to check labels before buying tortillas; they can be up to 200 per tortilla, which is about the amount of calories in 1 whole burrito.
I don't always add up calories, but I just couldn't help bragging about these. They are approximately 200 kcals, 18 g of protein, and 9 g of fiber. Talk about starting your day right. Add a piece of fruit to add calories, nutrients, and fiber to your already nutritious breakfast.
Let me know what you would put in your burritos!
Healthy Breakfast Burritos
Freezer friendly healthy breakfast burritos to start your day right!
Ingredients
11 6 inch whole wheat or multigrain tortillas
6 eggs
4 nitrate-free sweet Italian chicken sausages
1 6 oz container Feta cheese
1.5 cups chopped frozen spinach
0.5 large white onion chopped
pepper
Instructions
Remove casing from sausage if it's present. Cut up sausage, brown and scramble it in a pan.
Spray another pan that will be large enough to hold everything once it is all combined. Add your eggs to the pan along with frozen spinach and onion (do not brown the onion ahead of time) season with pepper.
Scramble the eggs as usual making sure they don't stick to the pan. I prefer to use a silicone spatula for this because it gets all the edges of the pan.
When eggs are just about done, add all the feta and stir to combine.
Add cooked sausage, stir to combine.
Allow mixture to slightly cool.
Measure out mixture with a ⅓ cup measuring device onto your tortillas and wrap.
Individually wrap each burrito in plastic wrap.
Store plastic wrapped burritos in a large freezer bag. Freeze.
To eat- remove from wrapping and heat in microwave until defrosted and heated through.