I would die for mac-n-cheese, any kind really. I love pasta, and I love cheese. I've discovered that just because I love mac-n-cheese, it doesn't necessarily love me back. Cheese can be a nutritious part of a healthy diet. Also, did you know cottage cheese has about 15 g of protein per serving! That is more than some meat! I aim to include a vegetable whenever I can. I used kale in this recipe but if you are a picky eater or have a picky eater, frozen or cooked fresh spinach is more mild in the texture department. I add some cheddar for flavor, and supplement with cottage cheese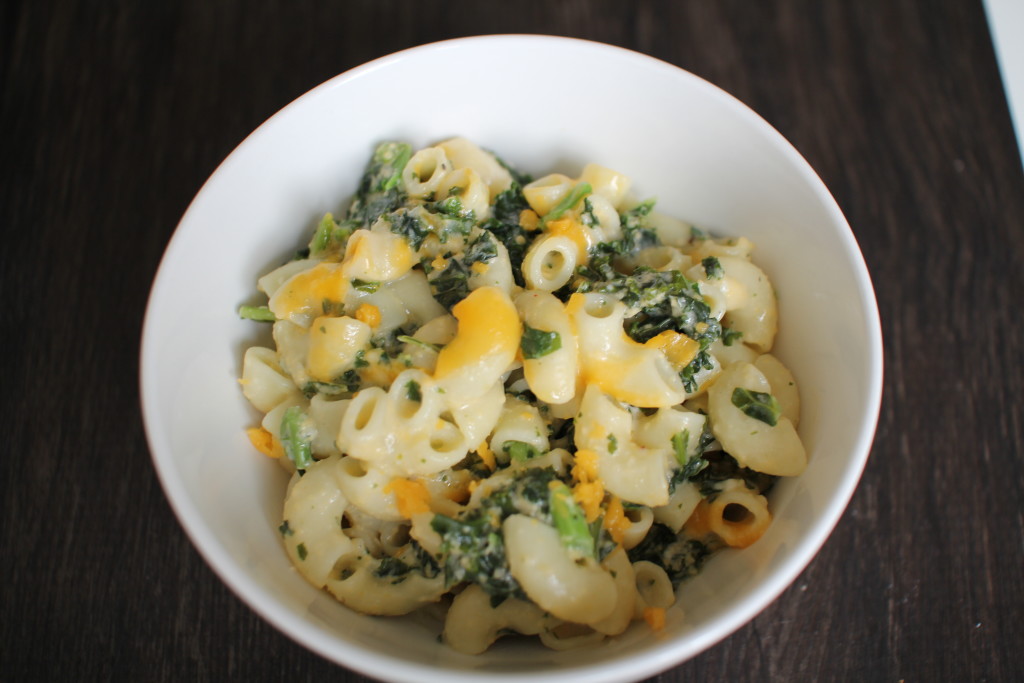 2 cups dry macaroni
1.5 cup fat-free milk, plus more for slurry
1 cup sharp cheddar cheese
1 clove raw garlic, minced finely
2-3 TBS flour
1.5 cups frozen kale
0.5 cup cottage cheese
Pepper
Cayenne pepper
Cheese for garnish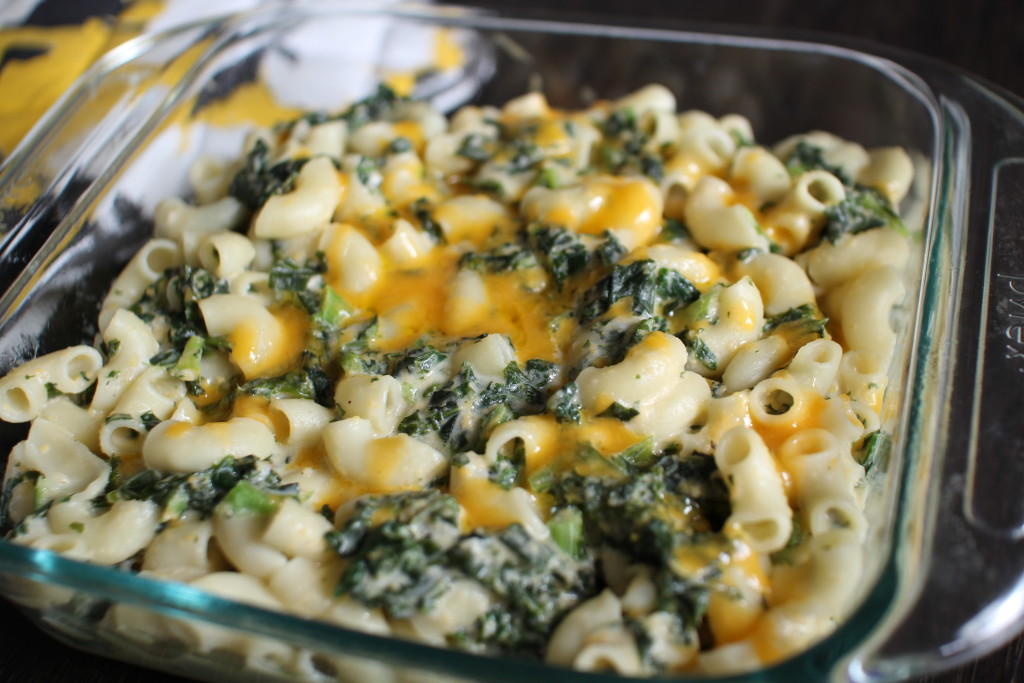 Boil enough water for 2 cup dry macaroni noodles. Boil the noodles until desired consistency.
In a cup mix together a little milk and the flour. Use only enough milk to stir the flour into.
Heat 1.5 cups milk and minced garlic over medium-high stirring so that is does not burn, until it starts to bubble (just under a full boil). Once it bubbles, add mixed flour/milk mixture and continue to stir so that nothing burns the bottom. The mixture will begin to thicken. Once thickened remove from heat and add grated cheese, stirring, allowing it to melt. Add cottage cheese, frozen kale, desired amount of pepper, and desired amount of cayenne pepper. I don't like spicy food but I like to always put an amount of cayenne pepper that I think I won't be able to taste. I find it adds another layer of flavor.
If your mixture is too thin, you can bake it if desired.