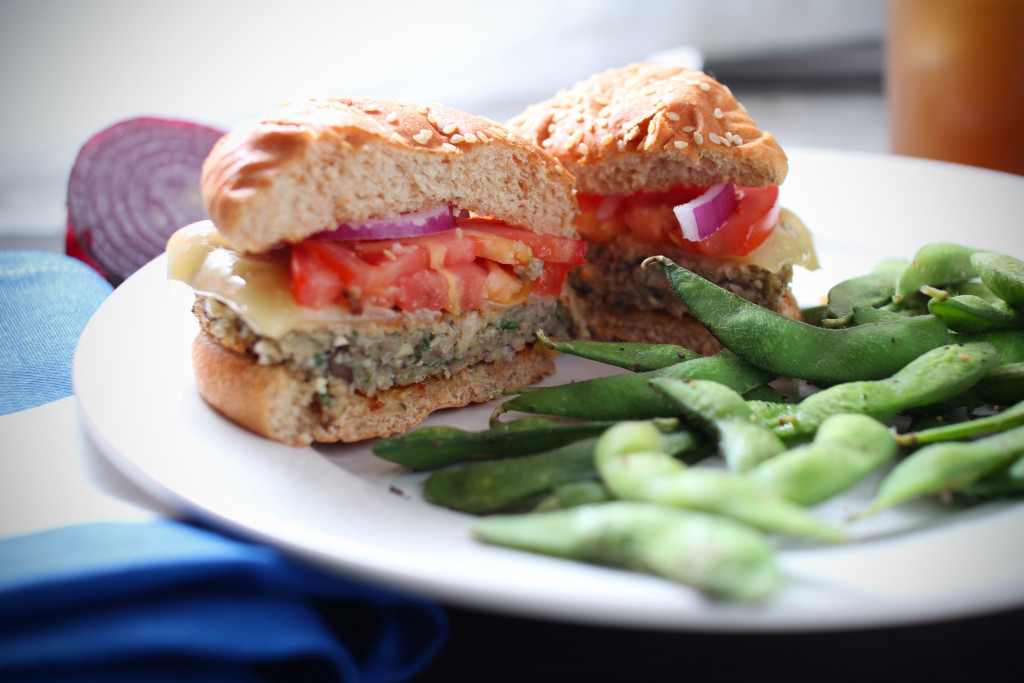 Oh my gosh were these delicious! I was happy to have left overs the next day! My mushroom hating, carnivore husband even liked these! We had a veggie-full meal with a side of edamame. These burgers will leave you feeling satisfied.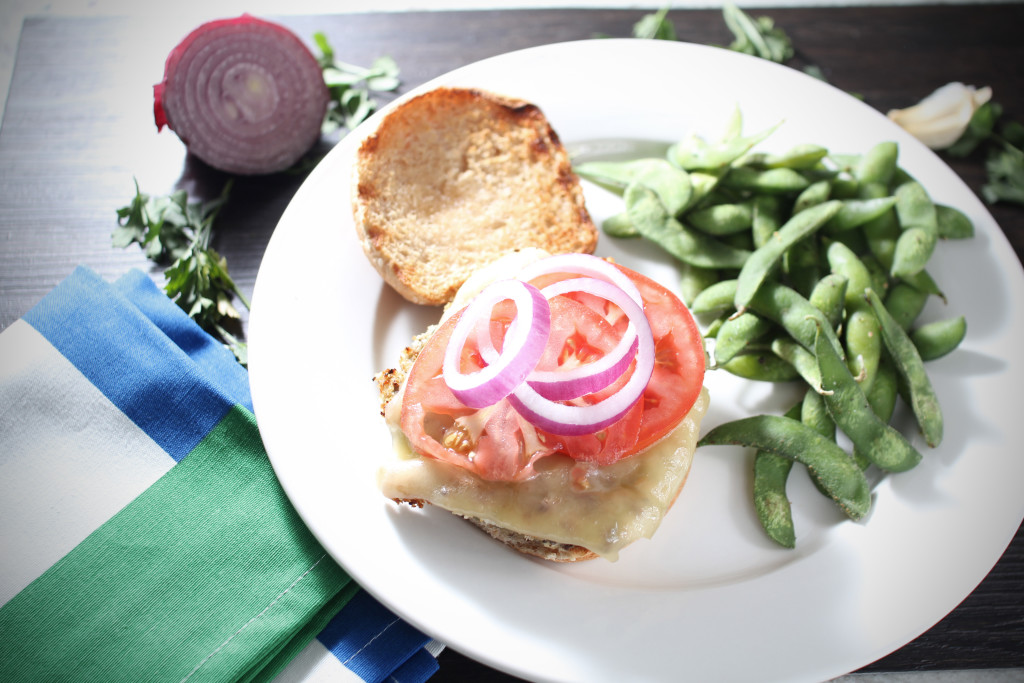 I have been wanting to try my hand at making some mushroom burgers for a while. Then, one night while I was watching a new TV show called Food Fighters I saw a blogger make a mushroom burger that sounded so good. This recipe was inspired by his recipe, I just adapted it to the ingredients I had on hand. I originally didn't plan on coating the patties with bread crumbs, luckily I had some panko on hand because they needed it. I guess Nick Evans, the blogger who I adapted this recipe from, knew what he was doing.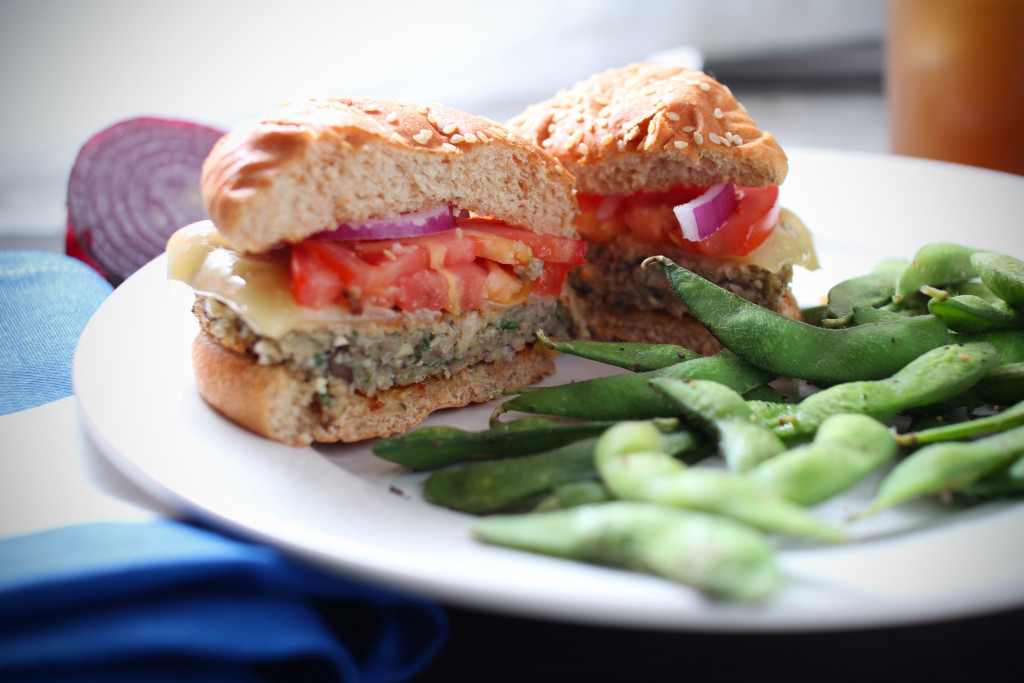 Meatless Mushroom Burgers
2014-09-29 17:33:06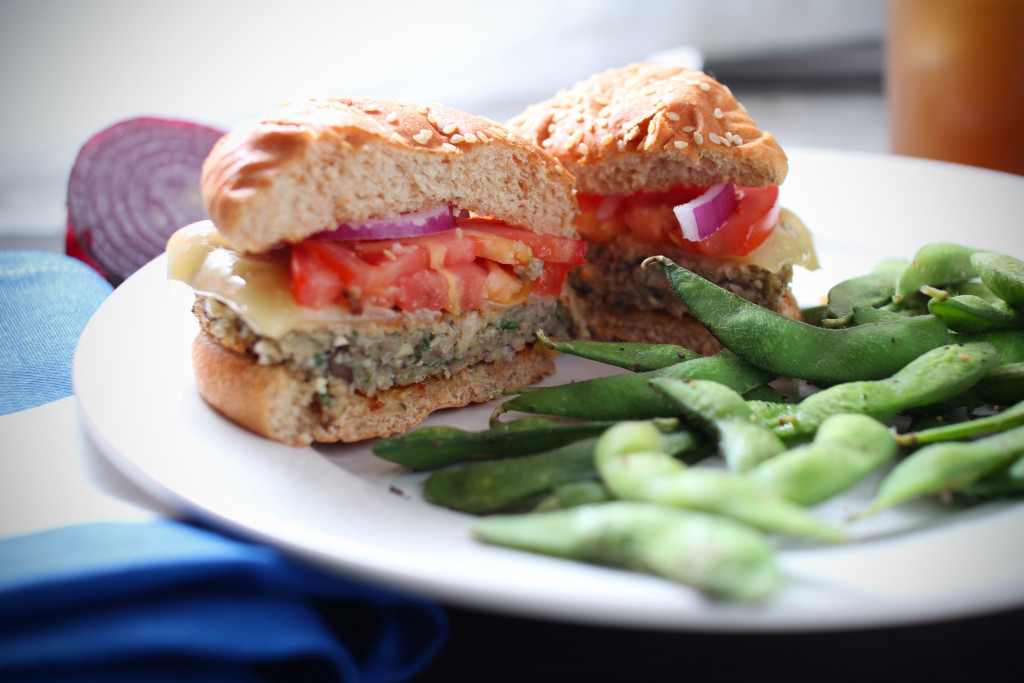 A satisfying meatless mushroom burger
Ingredients
1-1.5 pints of mushrooms
0.5 large white onion
1 garlic clove
2 eggs
0.5 cup feta cheese
Parsley
Soy sauce
Worchestire sauce
Pepper
Flour
Panko
Burger fixings
Instructions
First roughly chop and sauté mushrooms and onion in a pan so that they can sweat out their juices. You don't have to add oil to a pan if your vegetables are going to yield juice, they will cook just fine without the added calories.
Add a couple dashes each of Worchestire sauce, soy sauce, and some minced garlic to flavor the mushrooms and onions.
Dry out the mixture in your pan the best you can without burning it; let the mixture cool slightly.
Put everything in a food processor.
Add a little more soy sauce and keep adding flour will hold itself. The amount of flour you need will depend on how dry or wet your mixture is. Process until combined.
Use a 0.5 cup measuring device to help form the patties.
Form the patties, cover them in panko, and leave them in a dish with the panko in the refrigerator for about 30 minutes so they can firm up.
Cook them on med-high heat on a grill pan sprayed olive oil, about 6 minutes on each side.
Top them with your favorite burger fixings.
Adapted from Macheesmo
Recipe Righter https://www.reciperighter.com/